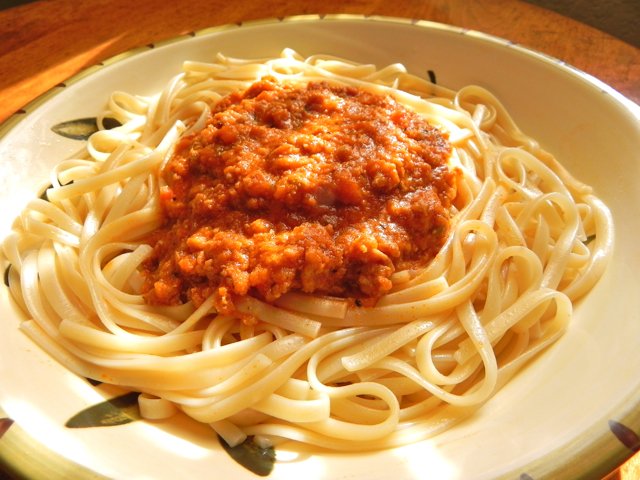 Ridini Pasta Bolognese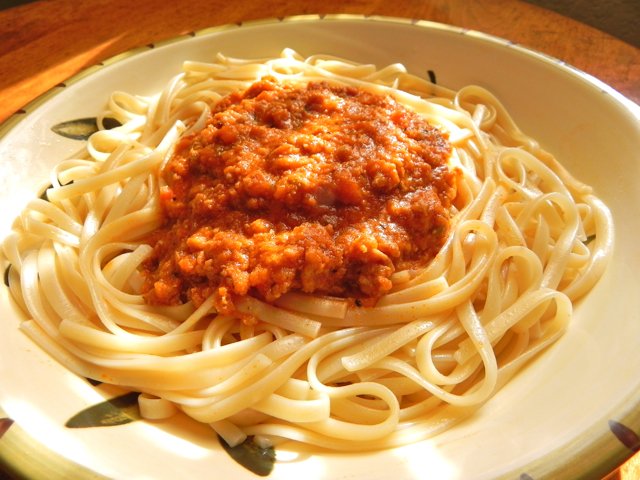 Looking for a quick, delicious, low cost dinner?
Try this recipe!

Ridini Pasta Bolognese
Author:
Maryann Ridini Spencer
Ingredients
4 c. Rotini pasta (or if you need Gluten-Free, a Gluten-Free brown rice or other pasta)
12 oz. lean hamburger meat
4-5 garlic gloves, diced
1 small onion, diced
2 c. Mom and Dad's Pasta Sauce (sauce should be pre-made in advance or use your favorite commercial brand if you're on the go)
5 fresh basil leaves, chopped
4 T. capers (optional)
1 c. Shaved Parmesan, Romano & Asiago Blend Cheese
⅓ c. Merlot wine
2 T. Garlic Gold® Olive Oil
1 T. Garlic Gold® Sea Salt nuggets
black pepper to taste
Instructions
Cook pasta to Box directions.
Heat olive oil in a skillet on the stovetop over medium heat.
Saute onions and garlic.
Add in hamburger meat and cook till brown.
Add in pasta sauce, capers, wine, Garlic Gold® Sea Salt nuggets, black pepper and ½ c. cheese blend.
Stir well.
Simmer sauce for 8-10 minutes.
In a bowl, put cooked Rotini.
Top pasta with sauce and sprinkle with the rest of the cheese blend.
Serve hot!
This recipe goes great with SimplyDeliciousLiving.TV's
"Very Green Salad."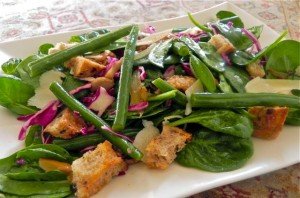 Google+