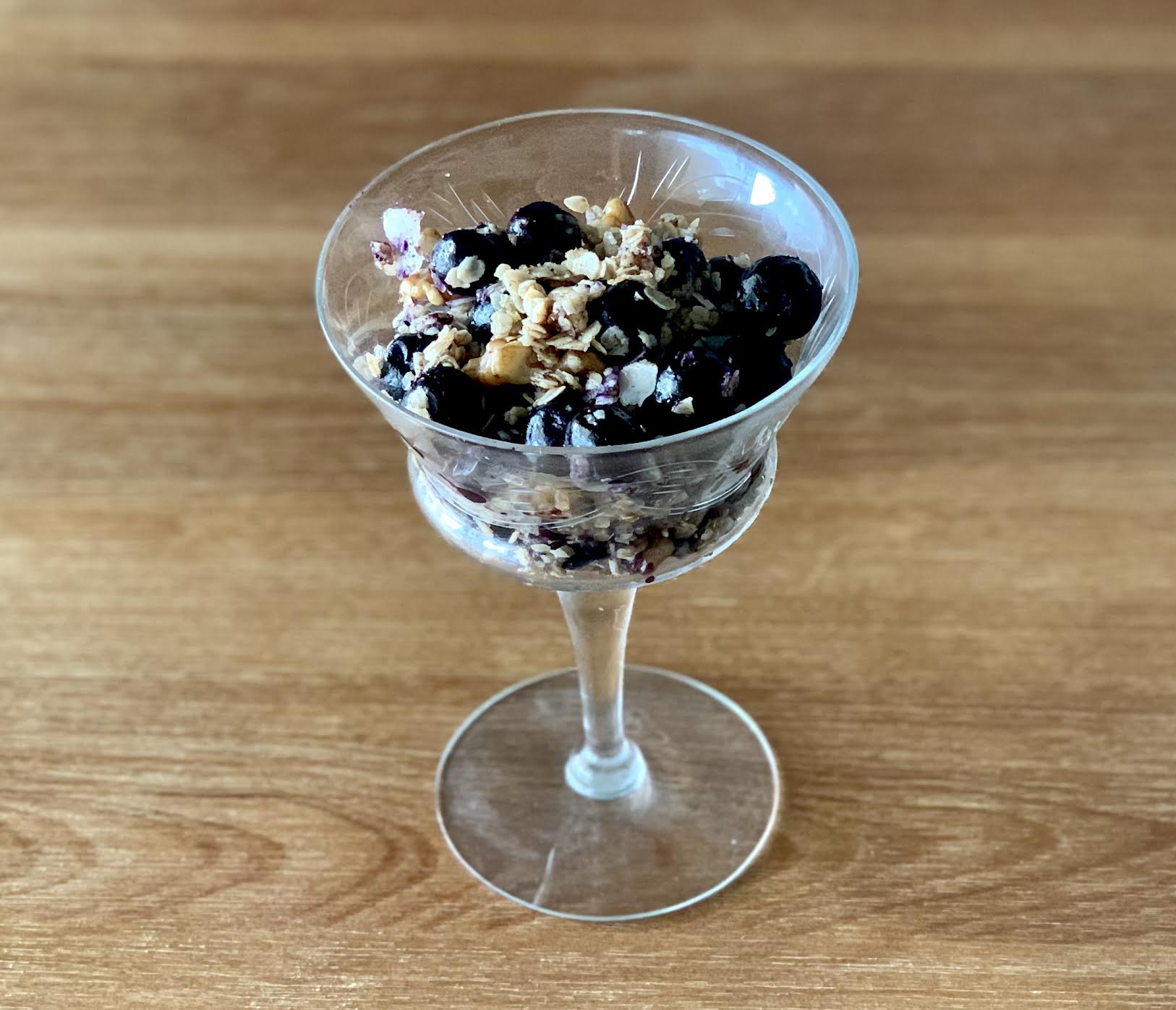 Simple Blueberry Crisp
I love dessert — but ones that are made with all-natural ingredients without a lot of refined sugar. You can make this recipe with blueberries, apples, peaches, or a combination to your liking. Enjoy it by itself, with a bit of organic coconut milk ice cream or your favorite topping. I also like to put a few spoonfuls on my morning oatmeal!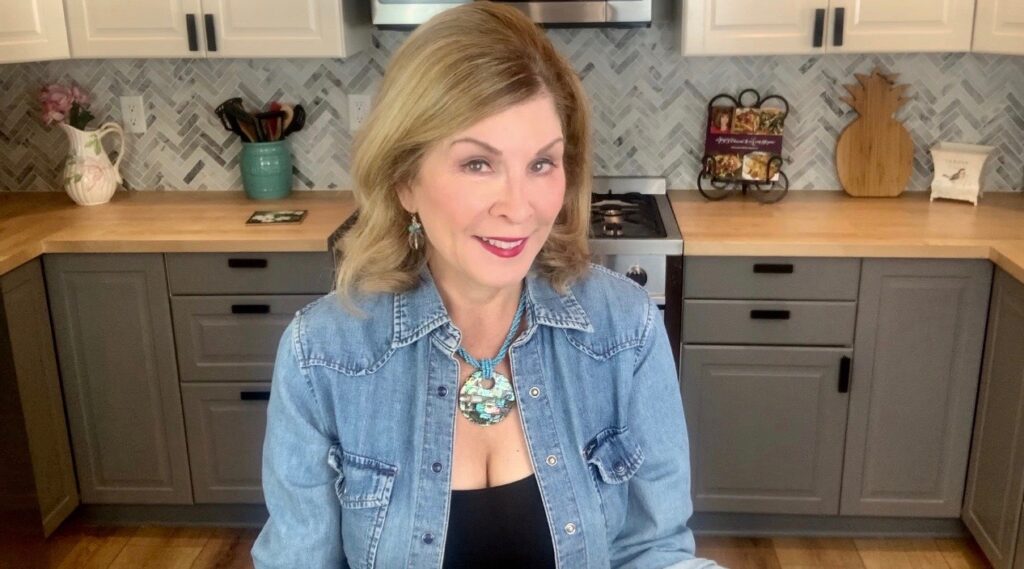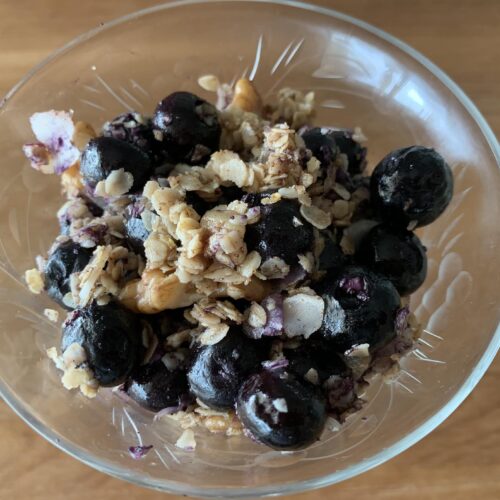 Simple Blueberry Crisp
Ingredients
2

c.

organic oatmeal (quick oats)

5

T.

4T. coconut oil (firm), 1 T. melted

2

T.

cinnamon

1/2

c.

coconut flakes

1/2

c.

walnuts, chopped in small pieces

2.5

T.

lemon extract

2

c.

blueberries (frozen or fresh)

coconut oil spray (optional)
Instructions
Preheat your oven to 350 Degrees F.

Place oats in a large bowl.

With 2 sharp knives, cut in 4 T. of firm coconut oil until the mix forms small balls of oil and oats.

Add in coconut flakes, mix.

Add in walnut pieces, mix, then set aside bowl.

Spread blueberries across the bottom of a Pyrex dish.

Mix lemon extract with the blueberries (to taste, add more if you like lemon flavor).

Spread oatmeal mix evenly over the top of the blueberries.

Drizzle the remainder of the melted coconut oil over the oatmeal topping.

Place tin foil over the dish and bake in the oven for 30 minutes.

Remove tin foil from the dish and bake in the oven for another 10 minutes or so until top is a little golden. (Note: If desired, spritz some coconut oil spray over the top of the dish for more moisture).

After removing the dish from the oven, with a spoon, blend the blueberries with the oat mixture and cover the dish with tin foil. Chill dish in the fridge for a few hours or overnight.
Notes
After chilling in the fridge for a few hours (or overnight), serve this dish hot or cold, on its own, or with your favorite topping (coconut milk ice cream, whip cream, or other).
Google+