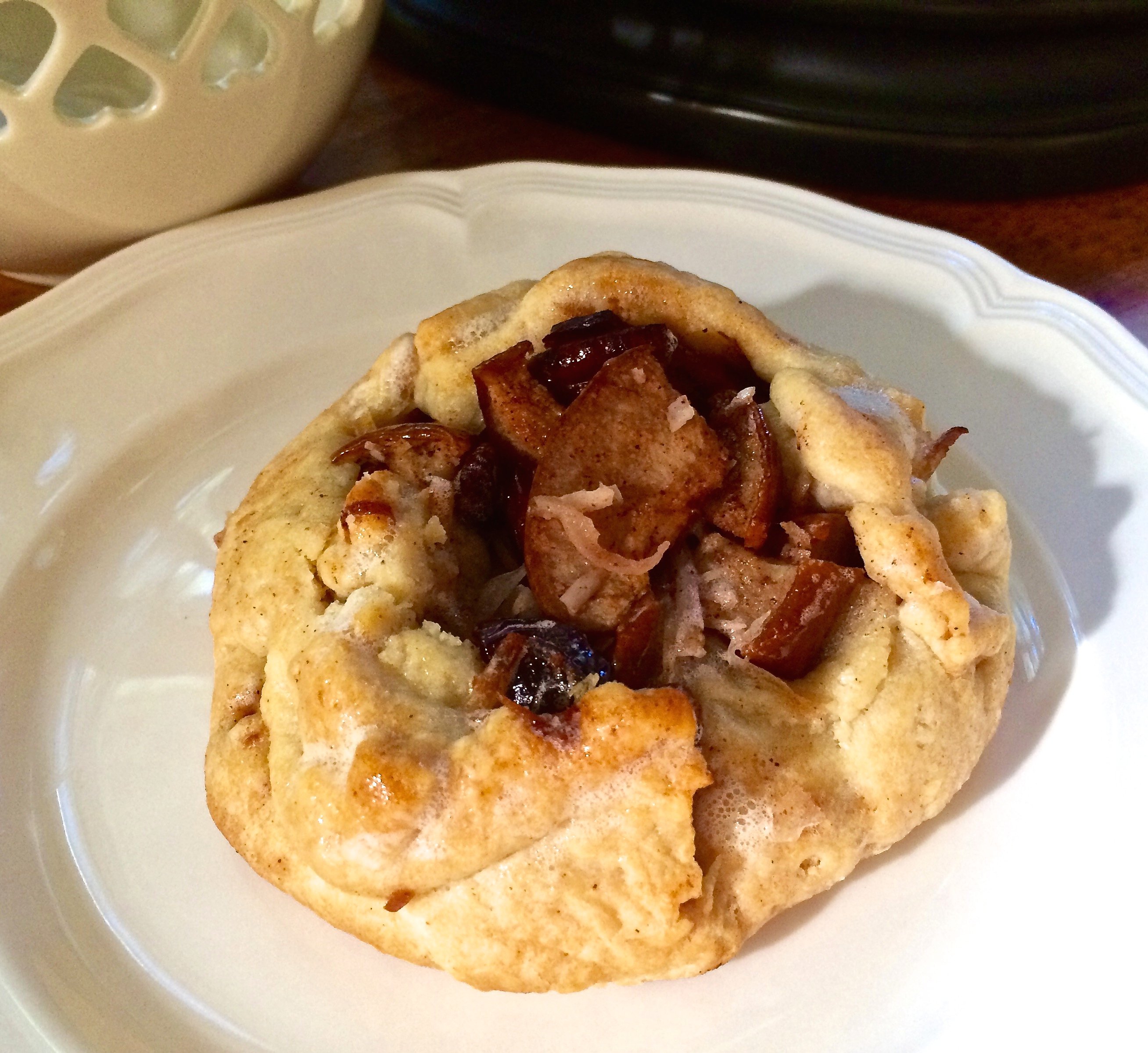 Simple Pear Galette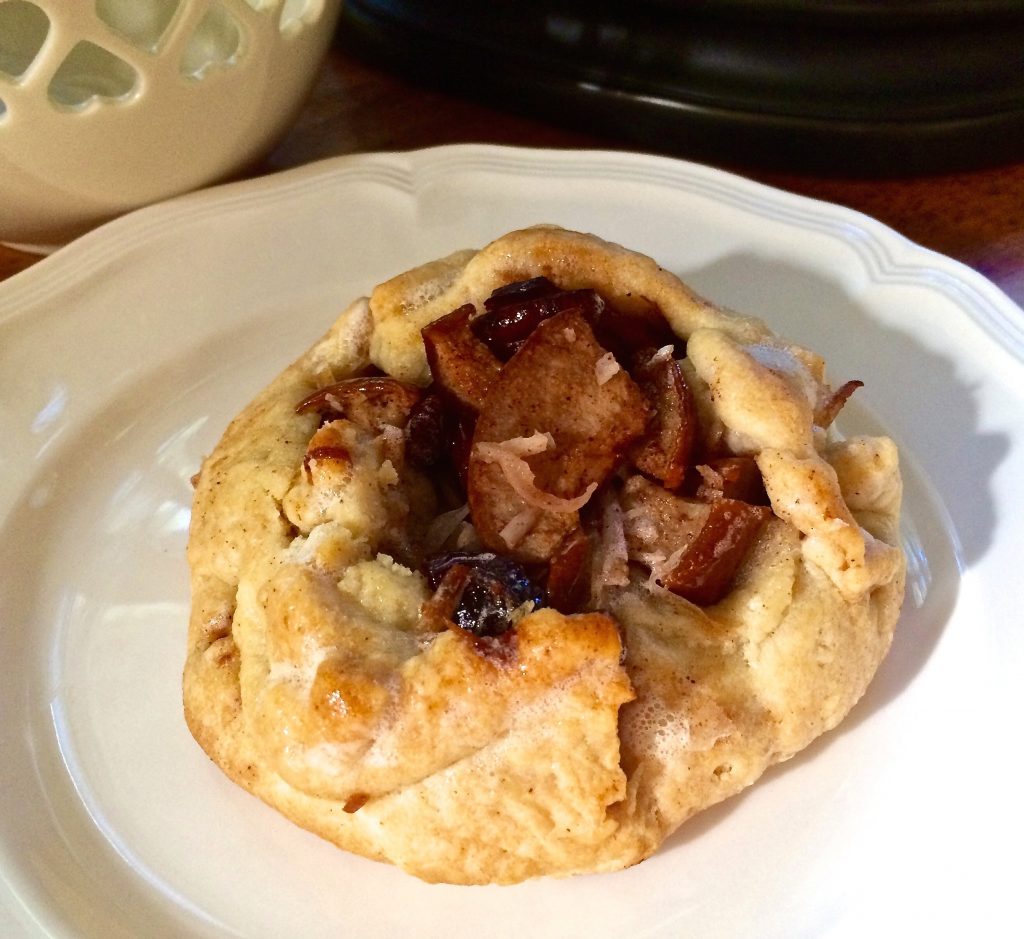 Last night I picked some pears off the pear trees on our farm and made a simple pear galette. My husband, who likes to beekeep, harvested some honey (dark and delicious from all the avocados), and a dollop of the honey was delicious on top of the galette! This recipe is just so simple, and you can make it with any type of fruit — apples, peaches, blueberries, etc. and/or a combination thereof! Enjoy.
Simple Pear Galette
Author:
Maryann Ridini Spencer
Ingredients
1 organic pre-made whole wheat pastry crust (from your organic grocer)
3 c. pears, peeled and sliced
¾ c. dried orange cranberries (or plump, soft raisins)
⅓ c. raw pecan pieces (or walnuts, almonds)
½ c. shredded sweet coconut
1 tsp. pumpkin pie spice
¼ tsp. cloves, ground
2 T. lemon juice
Instructions
Pre-heat your oven to 375 degrees F.
Mix all the above ingredients in a large bowl. Set aside.
Lightly spray a cookie sheet with coconut oil.
Unwrap the pre-made pastry crust (If you need to roll out the dough with a rolling pin to make it smooth, do so. Either roll it between the pieces of parchment paper it comes rolled up in, and/or lightly flour a rolling pin and your countertop so the dough doesn't stick to the rolling pin).
Place the pre-made pastry crust on the oiled cookie sheet.
Put spoonfuls of the fruit mix in the center of the pastry dough until you build a mound.
Fold over the sides of the dough around the fruit.
Bake for 35-40 minutes until slightly golden and bubbly.
Serve immediately by itself, with a dollop of honey or vanilla bean ice cream.
©2016, Maryann Ridini Spencer/SimplyDeliciousLiving.com/RidiniEntertainment
Google+