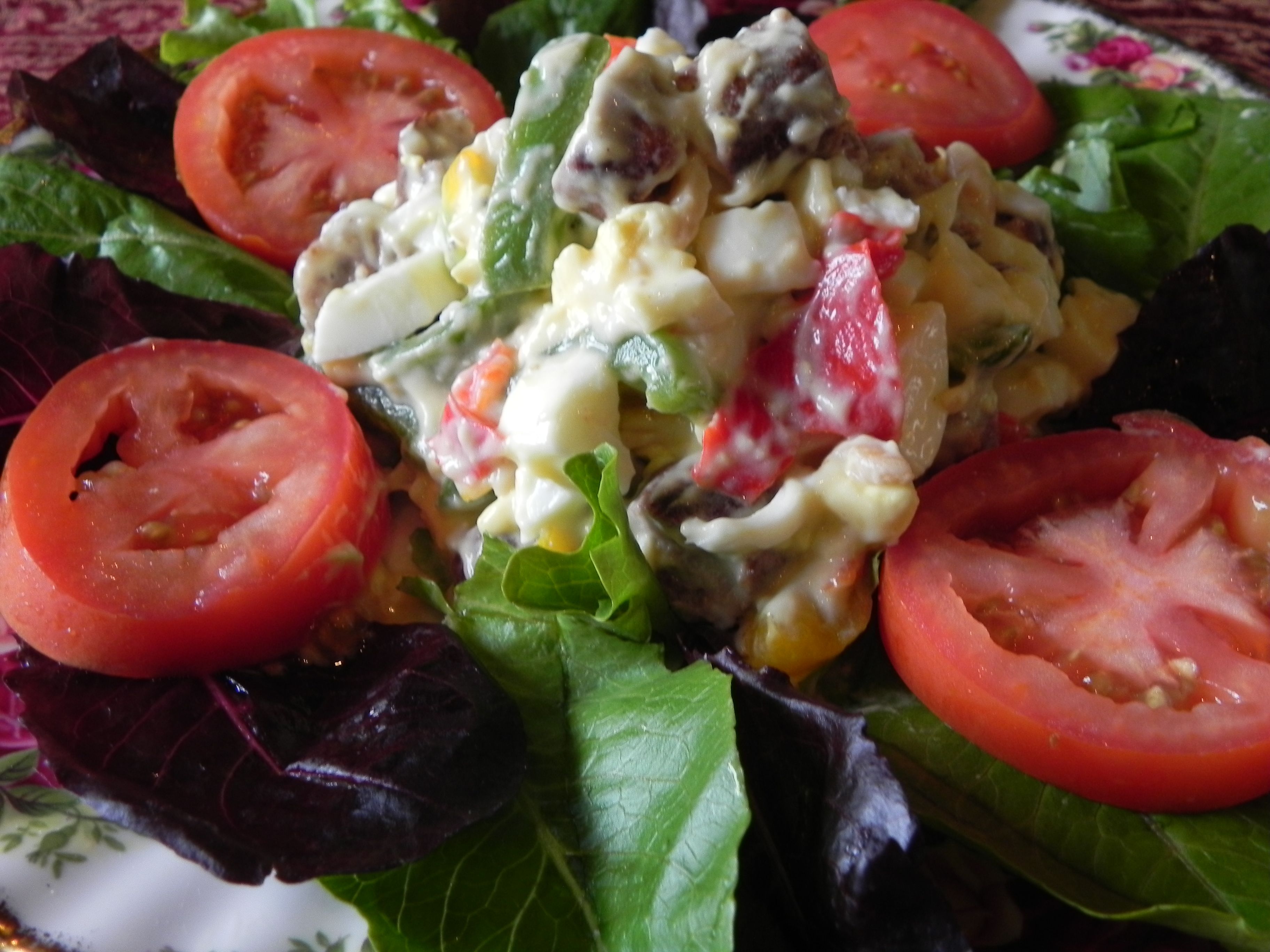 Egg, Sausage & Pepper Salad
Egg, Sausage & Pepper Salad
Author:
Maryann Ridini Spencer
Ingredients
5 Eggs, hard boiled
½ c. mayonnaise
2 Italian sausages, sliced
2 Roma tomatoes, sliced
1 red bell pepper, diced
1 yellow bell pepper, diced
1 package (12 ounces) Mixed Lettuce
¼ c. sliced Almonds
2 T. Balsamic Vinegar
1 ½ T. extra virgin olive oil
Salt & Pepper to taste
Instructions
Hard boil eggs in pot on the stove. (To hard boil the eggs, cook for approximately 10 minutes).
While eggs are boiling, cook the sausage in a skillet on the stove top in a little olive oil. Cook sausage until brown.
Once eggs are boiled, submerge eggs in cold water (in a bowl) for approximately 3 minutes or so until cold, then peel off their shells.
Slice eggs with a knife and place in a bowl.
Mix eggs with ½ cup of mayonnaise and cooked sausage. Set aside.
In a large salad bowl, add in tomatoes, red and yellow bell peppers and slivered almonds.
Toss salad with balsamic vinegar and olive oil. Add salt and pepper to taste.
On separate plates (or salad bowls), place a generous serving of mixed greens.
For each plate, add a generous scoop of the egg and sausage mixture and place on top of the salad greens.
Serve Immediately! Enjoy!
©2010 – Maryann Ridini Spencer
Google+