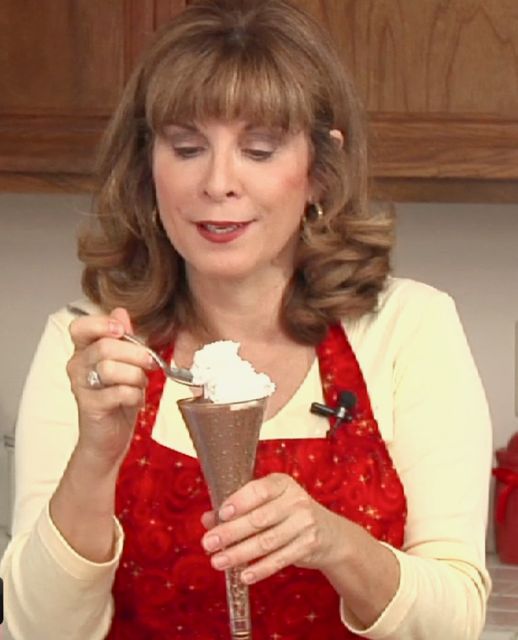 Sugar Free Chocolate Mousse
Chocolate never had so few calories!
On Simply Delicious Living with Maryann, host Maryann Ridini Spencer, shares a decadent dessert that is sure to be a crowd pleaser.
Sugar Free Chocolate Mousse
Author:
Maryann Ridini Spencer
Ingredients
2 boxes of JELL-O Sugar Free Fat Free Chocolate Pudding
8 ounces of Cool Whip Whipped Topping
1-3 T. of Reddi-Wip® Whipped Topping
3 T. Kahlua coffee liqueur
Instructions
Prepare Chocolate Pudding as indicated on the package directions on the package.
Once the pudding has been refrigerated and chilled, fold in the Cool Whip.
Add in the Kalhua and mix well.
With a spoon, spoon the mixture into pretty dishes or champagne flutes. Chill in the refrigerator (and/or enjoy immediately).
When serving, this dessert can be topped with Reddi-Wip® Whipped Topping and/or strawberries.
Google+