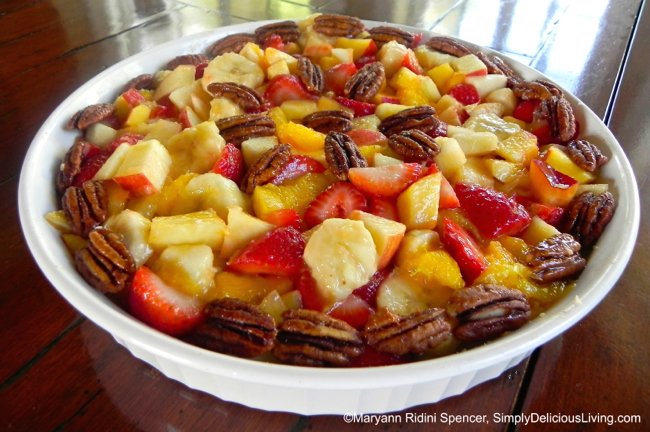 All-Natural Coconut Pudding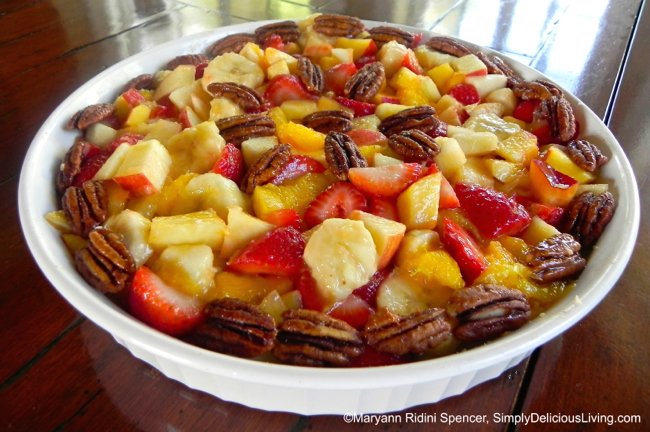 In my quest for an organic, all-natural pudding, that's not from a box or plastic container, I've been testing out various recipes and finally came up with a mix that is simply delicious and guilt-free.
Coconut Pudding topped with Fresh Fruit Topping, is creamy and satisfying with the subtle hints of coconut, vanilla and lemon. Topped with fresh fruit, this dish makes the perfect close to any meal, and you can also enjoy it as a snack. If you're Vegan, you can substitute the honey for a ¼ c. organic sugar. (NOTE: To make this recipe VEGAN, skip the honey and use 1-2 packets of organic Stevia if you wish).

Pictured below (Left to Right: pudding in dish, pudding topped with shredded coconut before adding fruit topping)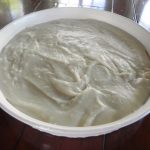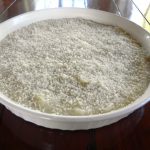 All-Natural Coconut Pudding with Fresh Fruit Topping
Author:
Maryann Ridini Spencer
Ingredients
1 c. organic flour
½ tsp. sea salt
1 tsp. organic vanilla extract
1 tsp. organic lemon extract
3 c. coconut milk
3 T. coconut oil
2 T. honey
½-shredded coconut
Fruit Topping
1 banana, peeled and sliced
1 c. strawberries, diced
1 Fuji apple, diced
1 c. fresh pineapple, diced
organic cinnamon (to sprinkle on top of individual dishes)
Instructions
In a pot on the stovetop, whisk together flour and salt.
Slowly whisk in coconut milk.
Bring milk and flour mixture to a boil over medium heat whisking constantly.
Once mixture comes to a boil, turn down heat to simmer and continue to whisk constantly. Mixture will become very thick (about 3-4 minutes).
Once the mixture is thick, remove from heat.
Mix in coconut oil, extracts and honey.
Pour mixture into a 9" or 10" shallow Corning Ware or Pyrex dish and let cool.
Sprinkle shredded coconut over the top of the pudding.
Top pudding with freshly cut fruit.
Add candied pecans (optional).
Sprinkle a bit of cinnamon on top of each dish before serving.
Notes
Coconut pudding is also yummy with a topping of just sliced bananas, shredded coconut and candied pecans!
©Maryann Ridini Spencer, SimplyDeliciousLiving.com
Google+