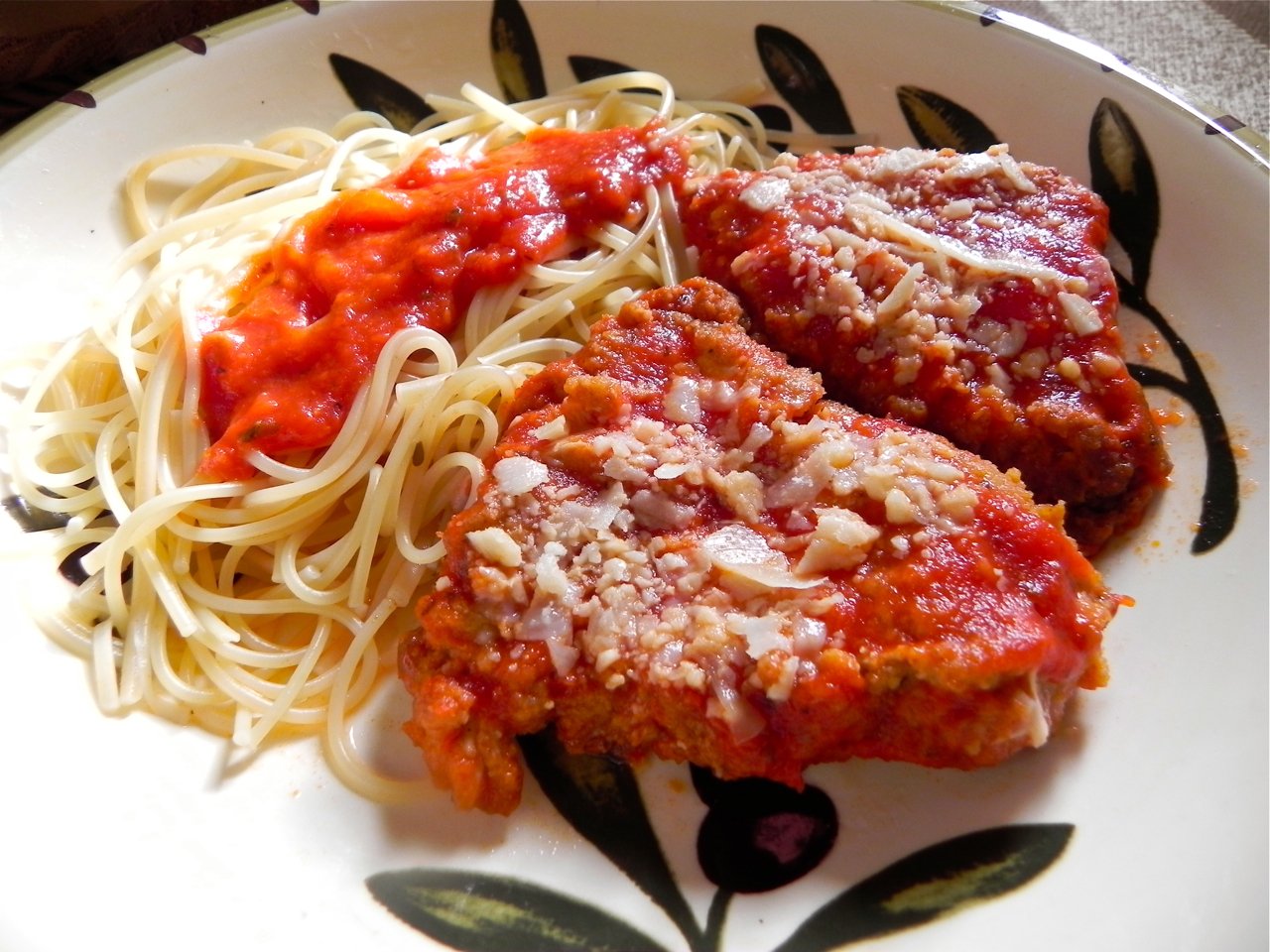 Chicken Parmesan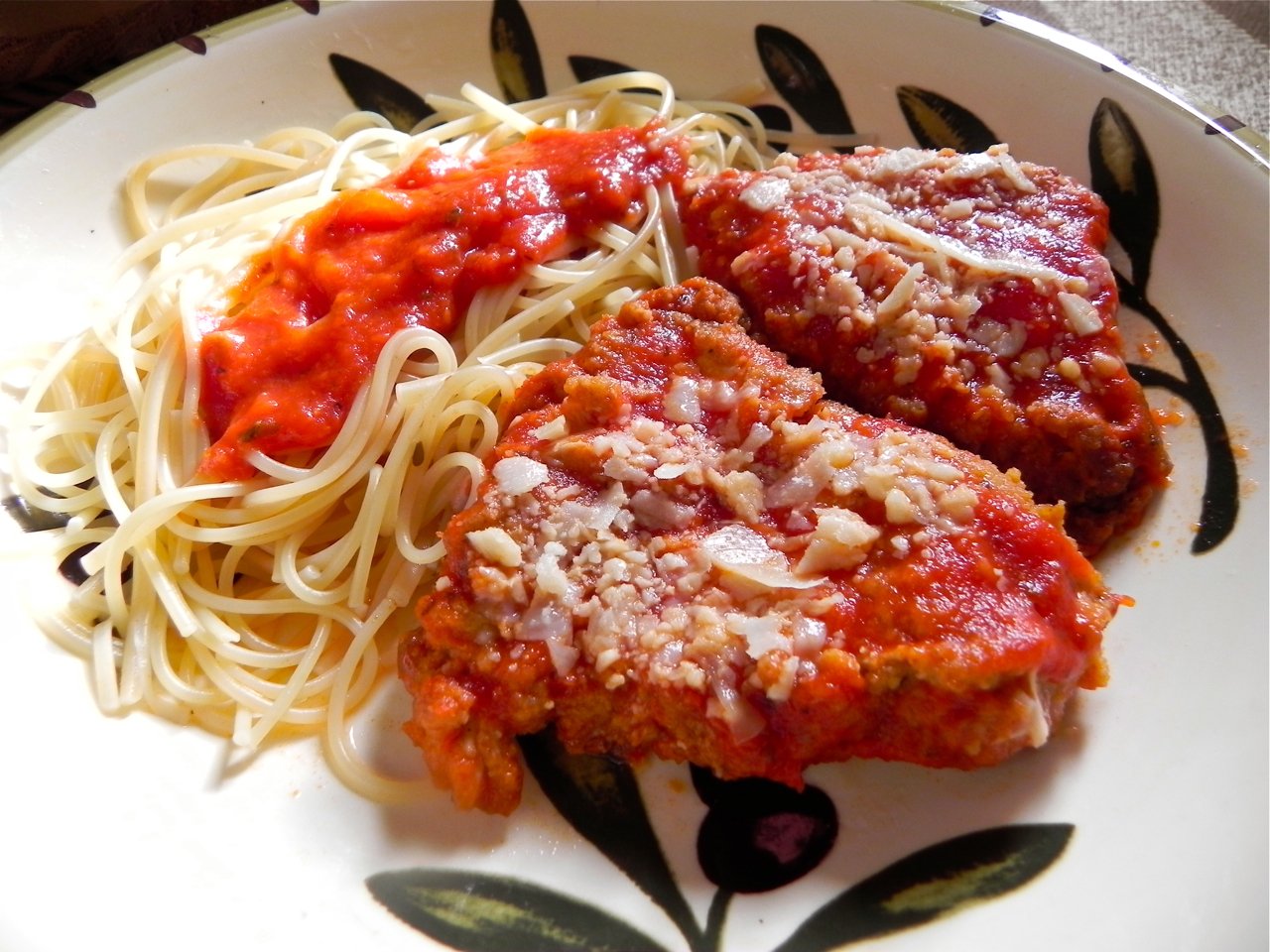 Chicken Parmesan
Author:
Maryann Ridini Spencer
Ingredients
6 skinless, boneless chicken breasts
26 ounces of your favorite red pasta sauce or Dad's and Mom's Pasta Sauce
2 c. of Italian-seasoned breadcrumbs
⅓ c. whole milk
2 eggs
6 slices of smoked Provolone cheese
2 T. extra virgin olive oil
garlic salt & pepper to taste
¼ c. of capers (optional)
Instructions
Preheat your oven to 350 degrees F.
In a large boiling pot, pour in the pasta sauce, Parmesan/Romano cheese blend and capers (optional). Stir. Simmer over low heat while you prepare the chicken.
In a large bowl, beat eggs and milk with a fork. Set aside.
In another large bowl, pour in seasoned Italian breadcrumbs.
Take one chicken breast at a time and dip into the egg and milk mixture, coating both sides.
Take the milk and egg coated chicken and dredge into Italian breadcrumb mixture, again coating both sides. Set each piece of chicken aside on a plate.
Repeat procedure with each chicken breast.
In a skillet on the stovetop over low heat, add in olive oil and breadcrumb coated chicken breasts. Cook chicken until golden brown on each side. Once cooked, set aside on a plate.
In a Pyrex cooking dish, coat the bottom with half of the red sauce.
Place each piece of cooked chicken on top of the sauce.
When all the chicken breasts are in the dish, pour the rest of the red sauce mixture over the chicken.
Place individual slices of Smoked Provolone cheese on top of each piece of chicken.
Bake in the oven at 350 degrees for 25 minutes (dish will be bubbling).
Serve hot.
This dish goes great with a side dish of pasta and also makes a great sandwich!
©2010 – Maryann Ridini Spencer
For creative inspirations, visit: Blog.SimplyDeliciousLivingwithMaryann.com
Google+