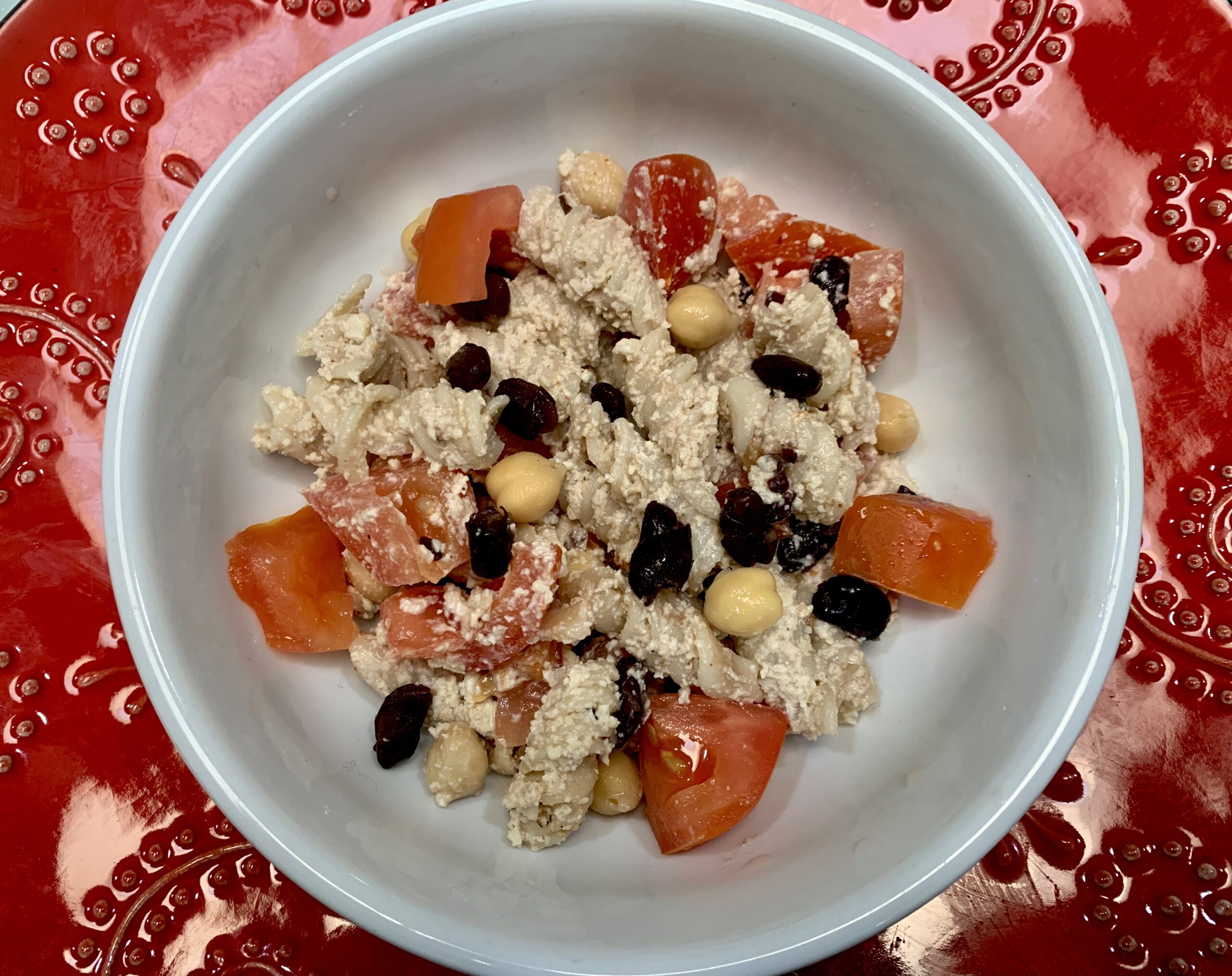 Cheesy Vegan Cashew Pasta
A simply yummy and healthy, easy-to-make comfort meal, My Cheesy Vegan Cashew Pasta, is an excellent source of protein. Serve it as a meal with a green salad or as a dish with fish, chicken, or meat! Enjoy!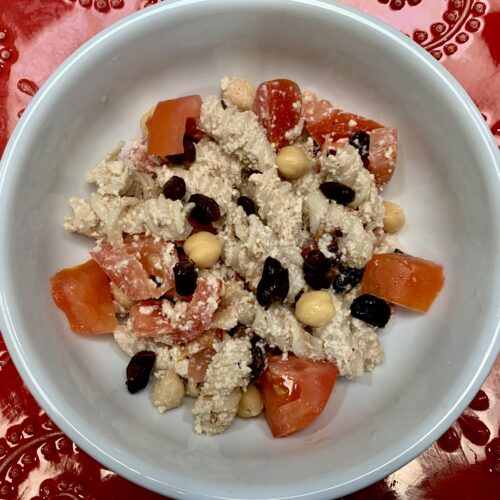 Cheesy Vegan Cashew Pasta
Ingredients
1

c.

raw cashews (soaked in the fridge overnight in water)

1/2

c.

cashew water (reserved after draining the soaked cashews overnight)

1

tsp.

chipotle seasoning

1/4

tsp.

garlic salt

1

tsp.

garlic powder

2

c.

cooked pasta (corkscrew or other)

1

c.

black beans

1

c.

garbanzo beans

1

c.

Roma tomato, diced

2

T

freshly squeezed lemon juice

1/4

tsp.

lemon pepper

1

T.

white wine vinegar
Instructions
Soak 1 c. of raw cashews in a bowl with water in the fridge overnight.

The next morning, drain the cashews (reserving the cashew water) and keep both refrigerated until use.

In a blender, add part of the cashew water, cashews, chipotle seasoning, garlic salt and powder.

With a spatula, scrap down the sides of the blender, add in more cashew water if needed for desired consistency, and continue to blend.

Taste cashew cheese for desired amount of spices. Add more if needed to taste.

Boil desired amount of pasta on the stovetop.

Drain warm pasta and place in a large bowl.

Mix in a generous portion of cashew cheese.

Add in black and garbanzo beans.

Add in diced Roma tomatoes.

Mix in lemon pepper and vinegar to taste.
Notes
This Vegan dish is excellent as a meal or a side dish with meat, fish, or chicken.
Google+