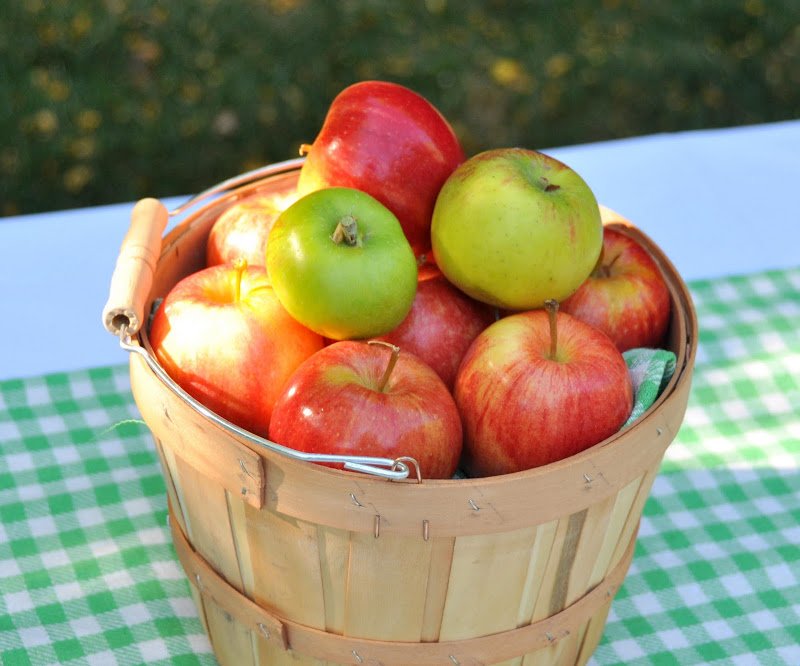 Baked Apple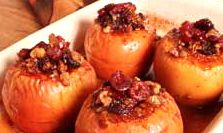 Imagine this: Walking into a kitchen and smelling the amazing aroma of apple baking in the oven combined with the scent of cinnamon. YUM!
Baked Apple is a wonderfully delicious dessert (or snack) that is also kind to your waistline!

Baked Apple
Author:
Maryann Ridini Spencer
Ingredients
4 large apples (Fuji, Jonagold or other)
1.5 T ground cinnamon
½ tsp. ground nutmeg
½ c. slivered almonds
½ c. dried cranberries
¼ tsp. lemon extract
¼ cup butter at room temperature (Optional)
Canola Oil Spray (or other non-stick cooking spray)
Instructions
Preheat oven to 350 degrees F.
Wash apples and remove cores (with apple corer or paring knife).
In a bowl, mix together almonds, cranberries and lemon extract. Mix.
Mix in cinnamon and nutmeg to the mixture.
Spray cookie sheet with Canola Oil spray.
Place apples on cookie sheet and stuff with almond & cranberry mixture.
Top with a few small pieces of soft butter (Optional)
Bake until apples are tender but not mushy.
Serve warm with a dollop of Reddi whip or vanilla ice cream.
Google+