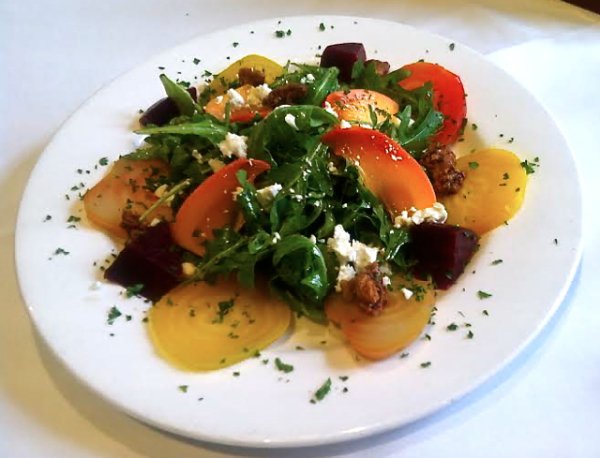 71 Palm's Fresh Summer Salad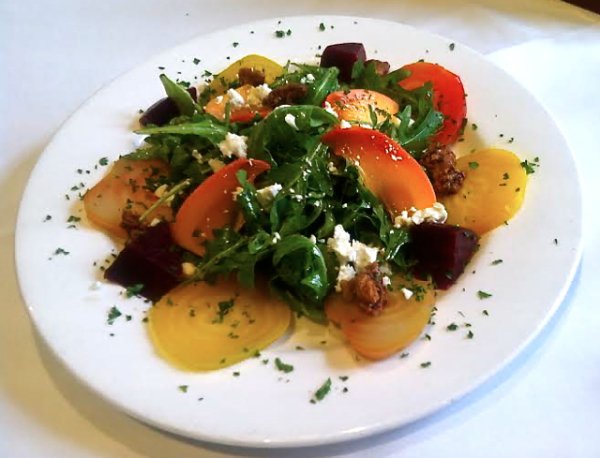 In addition to hosting/producing "Simply Delicious Living," Maryann produces/reports for "Sustainable Ventura News,"(healthy & sustainable living topics) and in this news segment she takes a trip to a Certified Farmer's Market with 71 Palm Restaurant's (Ventura, Ca) Chef Didier to find out what's in season.
Chef Didier makes it a point to visit local Certified Farmer's Markets markets where he selects fresh seasonal fare to inspire his daily specials. Local wines and wines from the Central Coast also grace the menu. In this segment of Sustainable Ventura News, Chef Didier shows us how to prepare a delicious "Beet and Goat Cheese Salad."
"Opening '71 Palm' was not only a dream of mine, it was, and still is my passion," said Chef Didier Poirer, owner of 71 Palm restaurant, which serves up elegant casual dining and superb French-American cuisine in the heart of downtown Ventura.
"I'm a big fan of 'farm to table' shopping," added Didier. "Fresh, organic food is delicious, and it's also better for you. Not to mention the benefits on the environment!"
At SimplyDeliciousLiving.com, we couldn't agree more!
Google+