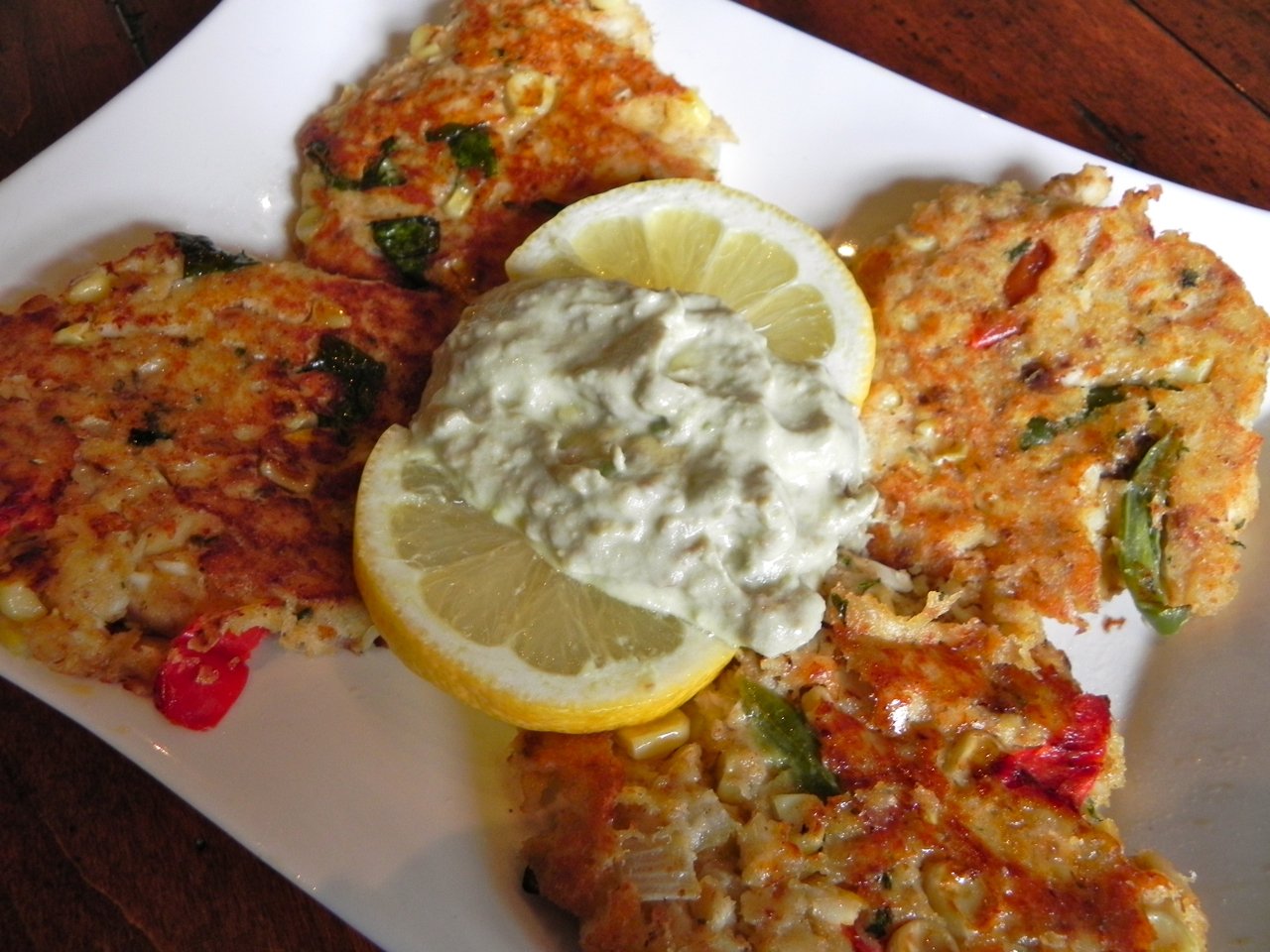 Tilapia Cakes
Tilapia Cakes
Author:
Maryann Ridini Spencer
Ingredients
Tilapia Cakes
3 Tilapia filets, cooked
1 c. corn (frozen, uncooked)
1 c. multi-colored bell peppers, diced
⅓ c. onion, diced
¼ c. fresh Basil, chopped
4 T. freshly squeezed lemon juice
3 eggs, whisked
1 c. Italian breadcrumbs
2 T. of coconut oil
salt and pepper to taste
Avocado, Yogurt & Tequila Dressing
2 Avocados
1 c. Fage (Fa-yeh!) Total 0% all natural non-fat Greek strained yogurt
3 T. lemon juice
1T. honey
3 T. Tequila
garllc salt and pepper (to taste)
Instructions
In a skillet, cook Tilapia filets in coconut oil. (approximately 6 minutes).
Place cooked Tilapia filets in a big mixing bowl, break apart with a fork.
In another small bowl, whisk eggs.
Add in eggs to bowl with Talapia pieces.
Add in corn, red peppers, onion, fresh basil, eggs, breadcrumbs, salt & pepper. Mix together with hands. Form mixture into palm size patties.
On the stovetop, in the pan used to cook the Tilapia filets, place the patties and cook until golden brown on both sides.
Avocado, Yogurt & Tequila Dressing
Peel and scoop out avacados. Set aside in a bowl.
Add in yogurt, lemon juice, honey, and tequila. Whisk.
Add salt and pepper to taste.
Serve Tilapia cakes immediately with a generous helping of Avocado, Yogurt & Tequila Dressing.
Notes
This dish goes great with a green salad, French fries and/or baked potato and a vegetable side dish.
©2010 – Maryann Ridini Spencer
Google+