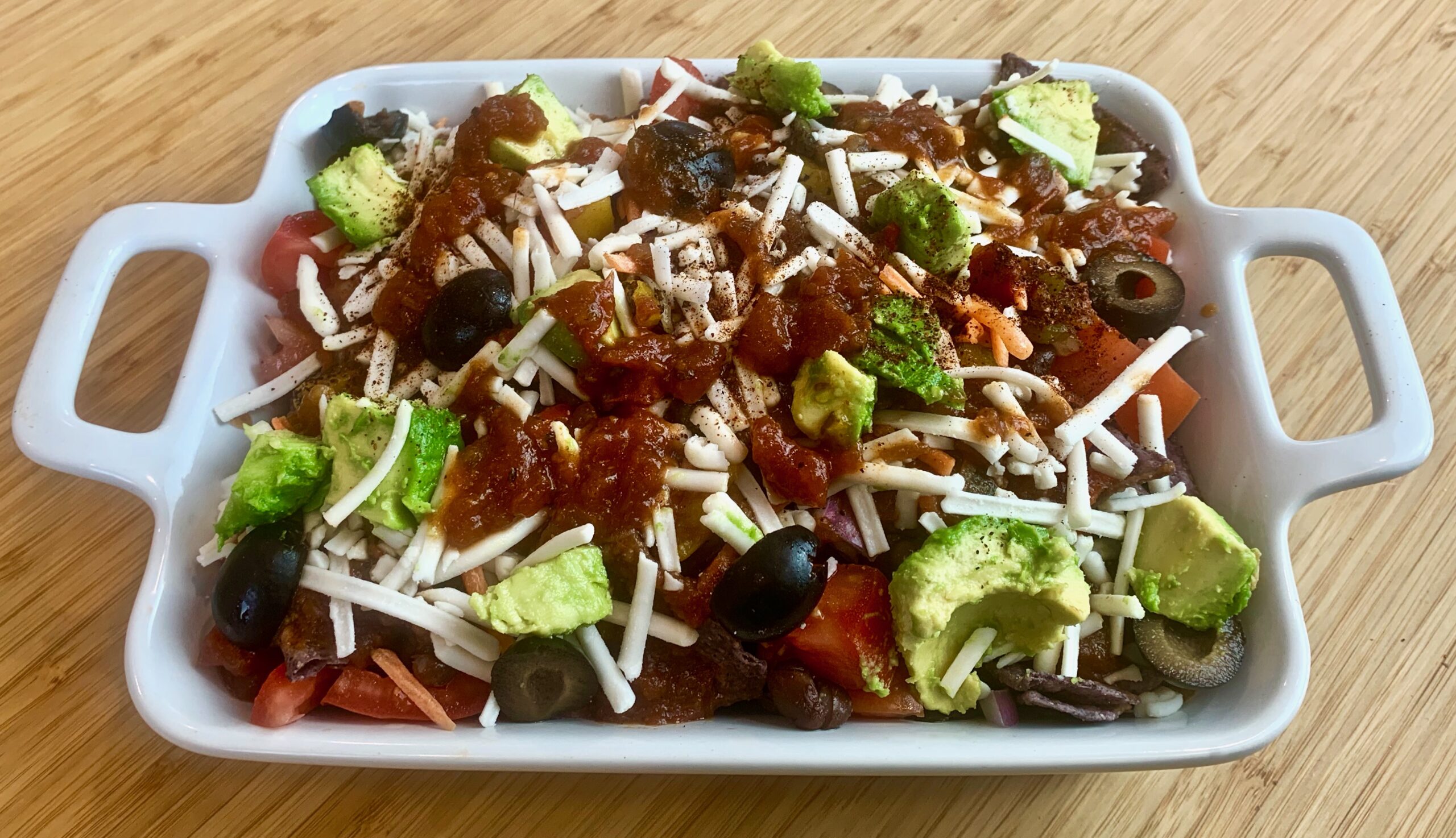 Guiltless Nachos – Healthy Comfort Food
When you're looking to enjoy some comfort food, a delicious appetizer, or a healthy snack, try my "Guiltless Nachos," made with all-natural ingredients. This recipe is so easy. I love to make it in the microwave and serve it ASAP. You can also prepare the dish and store it in the fridge a few hours before serving.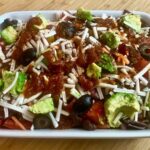 Print
Guiltless Nachos
Materials
organic blue corn chips

Roma tomatoes, diced

yellow, green and red pepper sauté

black beans, canned and rinsed

red onion, peeled and diced

shredded carrots

avocado, peeled and diced

black olives, cut in half or chopped

smoked chipotle seasoning

garlic powder

chunky salsa (your favorite brand)

shredded mozarella or cheddar cheese (Vegan)
Instructions
Line the bottom of a Pyrex dish with chips

Layer diced tomatoes over chips

Layer yellow, green, and red pepper sauté over tomatoes

Spoon black beans over top of dish

Sprinkle red onions over dish

Top dish with shreded carrots

Spoon diced avocado over top

Sprinkle chipotle seasoning over dish

Sprinkle garlic powder over dish

Add another layer of chips, tomato, pepper mix, beans, onions, carrots

Sprinkle with mozzarella on top

Spoon more olives and avocado on top
Notes
Bake at 350 degrees for approximately 30 minutes or microwave for 5-6 minutes.
If you like, you can also make this dish using my CHUNKY GUACAMOLE recipe (as a substitute for the avocado salsa), recipe link here.
Google+