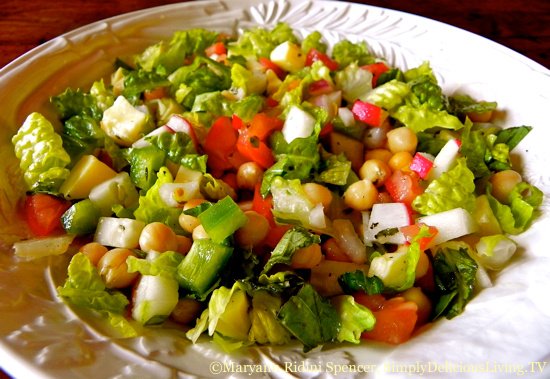 Italian Chopped Salad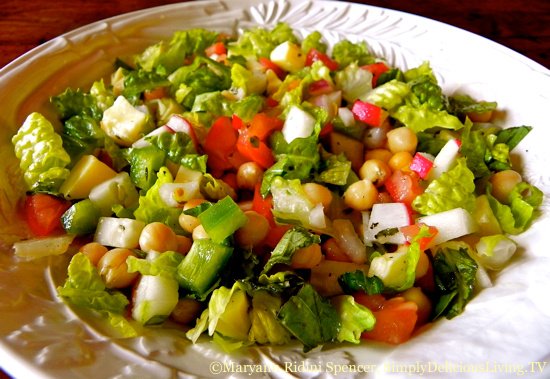 I recently have fallen in love with chopped salads. OMG! If it's on the menu, I order it. It's also become my go-to lunch served by itself and/or with a dollop of tuna or egg salad, or a piece of grilled chicken or salmon. It's crunchy, satisfying and simply delicious!
Italian Chopped Salad
Author:
Maryann Ridini Spencer
Ingredients
3 c. Romaine lettuce, finely chopped
¼ c. fresh basil leaves, chopped
1 c. Roma tomatoes, diced
¼ c. red onion, diced
½ c. Garbonzo beans (canned - rinsed and patted dry)
⅓ c. green pepper, diced
⅓ c. red radish, diced
⅓ c. cucumber, peeled and diced
1 c. Mozzarella cheese, chopped into small cubes
4 T. white balsamic vinegar
3 T. extra virgin olive oil
¼ tsp. ground oregano
garlic salt & pepper to taste
Instructions
In a large bowl, add in all ingredients. Toss well.
Add in extra balsamic, oil and garlic salt & pepper to taste.
Google+