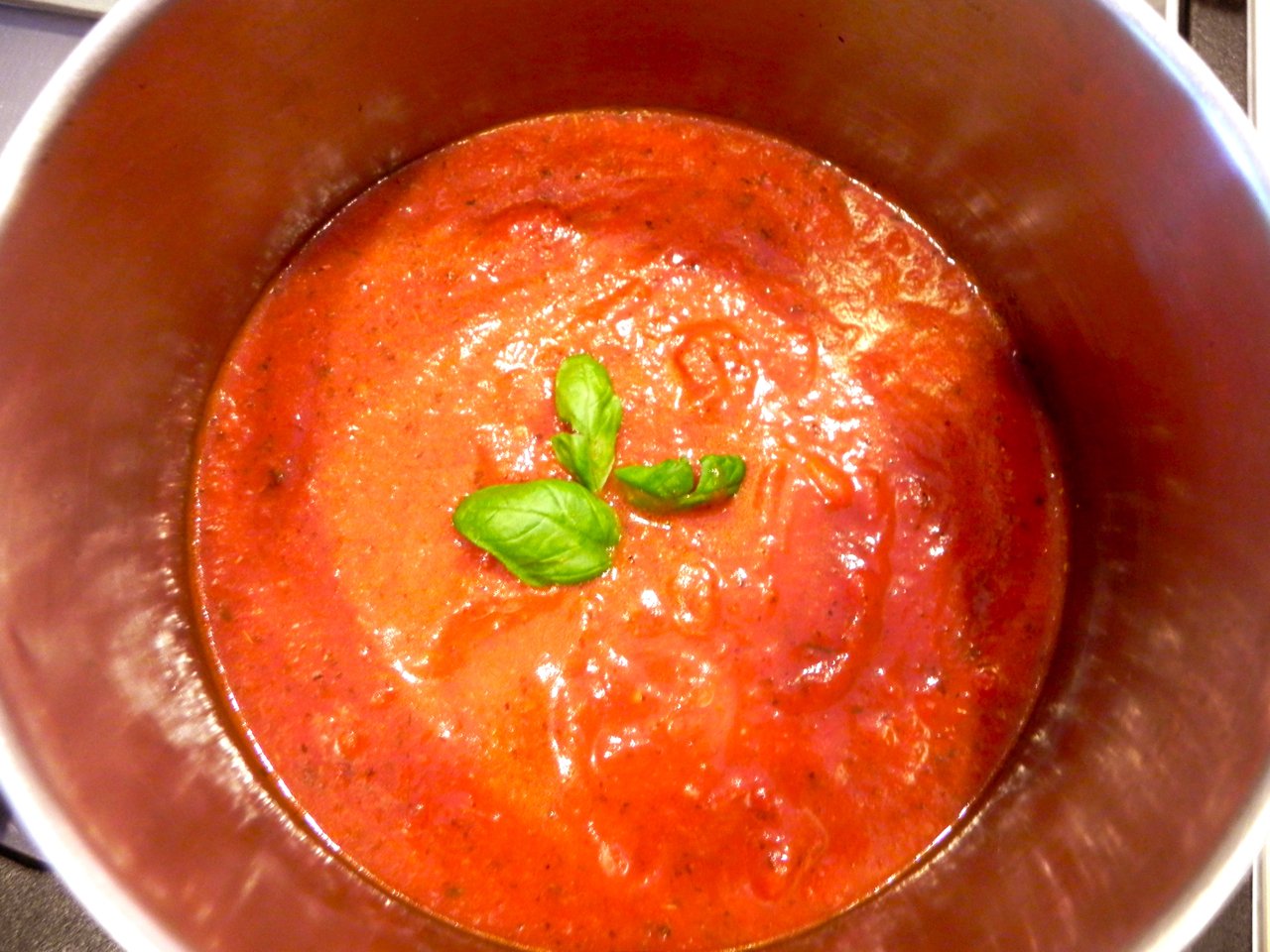 Maryann's Simple Pasta Sauce
A tasty tomato sauce is fantastic over pasta, chicken, tofu, or veggies. It can also be used when making a homemade pizza, a casserole, and a host of other dishes. In the past, when I was on a time crunch, I would often reach for my favorite over-the-counter purchased pasta sauce. However, reading store labels, I found that frequently, these sauces have quite a lot of sugar, oil, and salt. Yikes! I like to keep it simple, clean, and quick. Here's my solution — a sauce you can make in under 30 minutes! Enjoy!
Maryann's Simple Pasta Sauce
Ingredients
1

c

onion, diced

3

garlic cloves, diced

1

c.

peppers, sliced or diced (frozen or fresh)

blend of red, yellow and red peppers

8

oz.

organic tomato sauce

15

oz.

organic diced tomatoees

1

tsp.

garlic powder

6

sprigs

fresh rosemary

1

T.

Italian seasoning

1

tsp.

Worcestershire sauce

Chipotle chili powder to tasppte

2

packets

organic Stevia
Instructions
Sauté, onion,garlic, peppers with a bit of water in a skillet on the stovetop over low heat.

Add in sauce, diced tomatoes, seasonings to taste. Bring to a boil and then simmerover low heat for 10 minutes.

Serve immediately over pasta, tofu, chicken, or roasted veggies. You can also use this sauce for homemadepizzas.
Notes
You can double this recipe and keep extra in the freezer for later use.
If you would like to make this sauce less chunky, while cooking in the pot on the stovetop, use an emulsifier kitchen tool (by KitchenSmith, KitchenAid, Cuisinart, or other brand) that you can submerge right into the pot).
***
FREE SUBSCRIBE TO MARYANN'S LIST.
View & Purchase Maryann's novels & cookbooks
"Lady in the Window" Hardcover, Paperback and eBook:
BARNES & NOBLE: http://bit.ly/2FlOBWT
AMAZON: http://amzn.to/2qD4YVO
"The Paradise Table" Hard copy, Paperback & eBook
AMAZON: https://amzn.to/2nl4XZv
BARNES & NOBLE: http://bit.ly/2n0aiFw
"Simply Delicious Living with Maryann® – Entrées" Cookbook Hardcopy & eBook
AMAZON: https://amzn.to/2wVSMaW
BARNES & NOBLE Hardcover: http://bit.ly/36uJPRU
& eBook: http://bit.ly/2PKo0ar
Google+