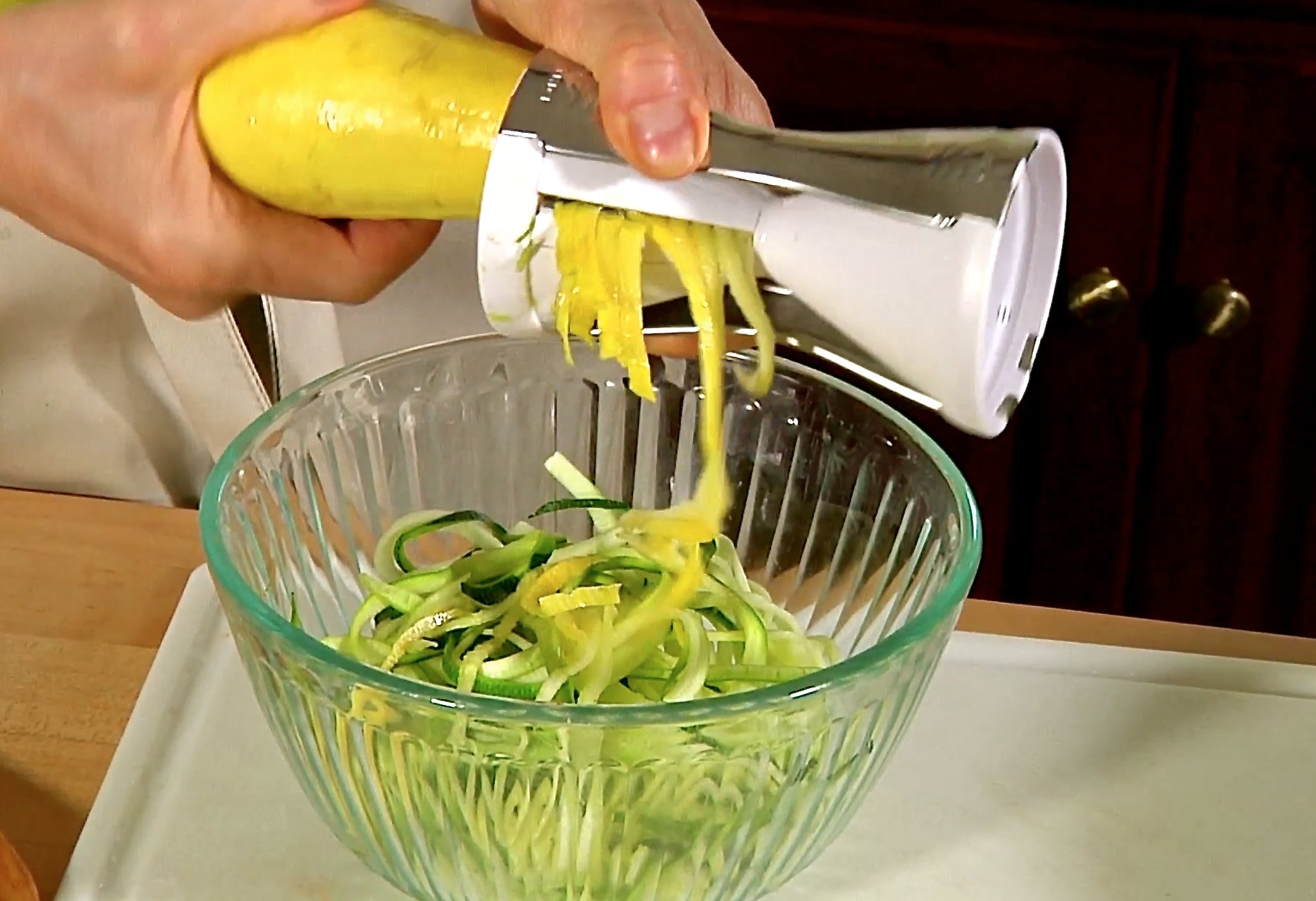 Spiralized Veggie Pasta – Guiltless & Delicious!
This "Spiralized Veggie Pasta" is a great solution to eating pasta without the carbs and enjoying guiltless second helpings! This recipe is inspired by The Plumeria Café (featured in the novel, "Lady in the Window" by Maryann Ridini Spencer (2017, SelectBooks). Hardcover or eBook @ Barnes & Noble OR Amazon & WATCH FOR Maryann's sequel novel, "The Paradise Table," in stores in 2018 from SelectBooks.
Spiralized Veggie Pasta - Guiltless & Delicious!
Author:
Maryann Ridini Spencer
Ingredients
1 ½. c. turkey meat (pre-cooked)
½ c. sweet onions, diced
¼ c. red onion, diced (optional)
2 gloves garlic, diced
1 zucchini squash
1 yellow squash
3 Roma tomatoes, diced
fresh basil, chopped
½ tsp. garlic salt (to taste)
½ tsp. garlic powder
1 tsp. Italian seasoning
red chili pepper flakes (to taste)
juice from ½ lemon
½ c. shaved Parmesan Romano cheese blend
extra virgin olive oil
Instructions
Spiralize zucchini and yellow squash using a spiralizer (or steel grater) and set aside.
In a skillet on the stovetop over low heat, drizzle a little olive oil and add in sweet onions and garlic and sauté until slightly golden.
Add in diced Roma tomatoes and fresh basil.
Add in garlic salt, Italian seasoning, garlic powder, ¼ c. of the cheese blend, and stir.
Add in cooked turkey meat.
Add in red chili pepper flakes (to taste) and lemon juice. Stir.
Plate the spiralized squash (either warm or cold).
Add meat mixture on top with some diced red onion and a bit more cheese.
Serve immediately!
©2018,
MaryannRidiniSpencer.com
Google+