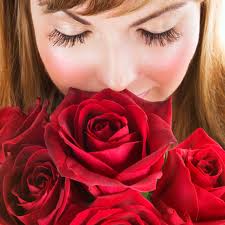 STOP: Smell the Flowers!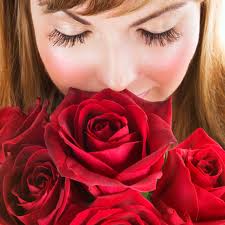 STOP! Take the Time to Smell the Flowers!
Do you find yourself rushing off to work in the morning, and getting home late every night?
Are you taking meals in the car or at your computer?
When you look at your calendar for the week, do you find that you are ever overwhelmed by the endless schedule of activities?
As the years pass by, do you find them getting shorter and shorter with dreams and vacations always put on the back burner?
It's important for your health, well-being and success to stop and smell the flowers – or the coffee – EVERY DAY!
TIPS TO GET THE MOST OUT OF LIFE
*Review your daily planner & calendar.
Are all your meetings and appointments absolutely necessary? You might find you can combine a few meetings and eliminate one or two.
*Are you driving all over town without any plan?
Try to organize your meetings in certain areas of town back-to-back. You might also want to coordinate meetings out of the office only one day a week. This will save time and gas money.
*Make a part of every evening and weekends an opportunity to spend quality time with your family. Prepare dinner and weekend meals together. Use this time for uninterrupted conversation minus the electronics. Plan family activities.
*Enjoy EVERY moment!
…The wind on your face, the taste of morning coffee, the sun on your shoulders. You'll find you are more relaxed, energized, and joyful.
*When you're eating a meal.
Sit down to a table and put the electronics away. Enjoy your meal. Taste it. Eat natural, fresh foods and produce. You'll feel better and find you need less food to satisfy you.
*Meditate and Pray every day.
Give thanks for what you have.
*Write down your goals and dreams and look at them often.
When you write down your goals, watch and you'll begin to see them transpire in your life.
*Go inside and determine what might be ailing you.

If you are unhappy or depressed, look inside honestly and work to change what is ailing you. Seek counsel if necessary.
*Ask for the help you need!
Whether at home or work, ask for the guidance and support you need and delegate whenever possible.
*Plan events & vacations that bring joy to your life .

Plan ahead for vacations, weekend trips and getaways that you know will put a smile on your face and a spring in your step.
*Start TODAY to create love and happiness in your life.
It all starts with you. Express your love with a card, a text or a small token of your affection.
*Put a smile on someone's face and SMILE a lot!
A friend of mine recently lost a young family member in an accident. Another person I know lost their parent suddenly. Don't let a tragic event find you wishing you spent more time with a friend or loved one. Don't put off until tomorrow what you can do today!
Understand that deep personal relationships bring meaning.
Take joy and cultivate strong personal bonds, release only taking pleasure in the superficial material things we can't take with us.
Enjoy simply delicious living EVERY DAY!
Visit my blog at SimplyDeliciousLiving.com for joyous living inspirations and great easy-to-make, simply delicious recipes and cooking videos!
Or at the Simply Delicious Living Podcast Channel, here.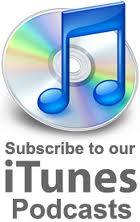 Google+