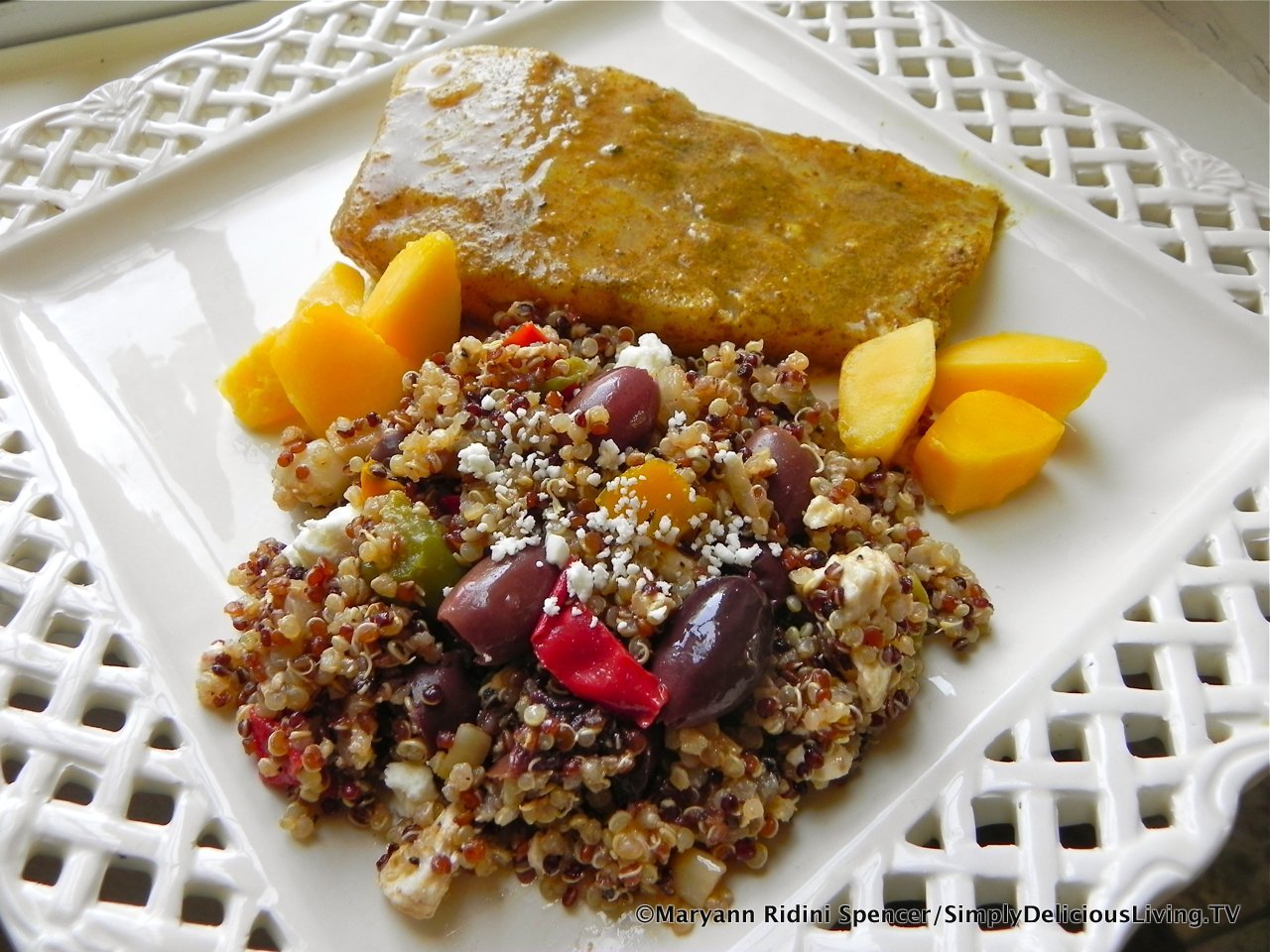 Curry Cod with Quinoa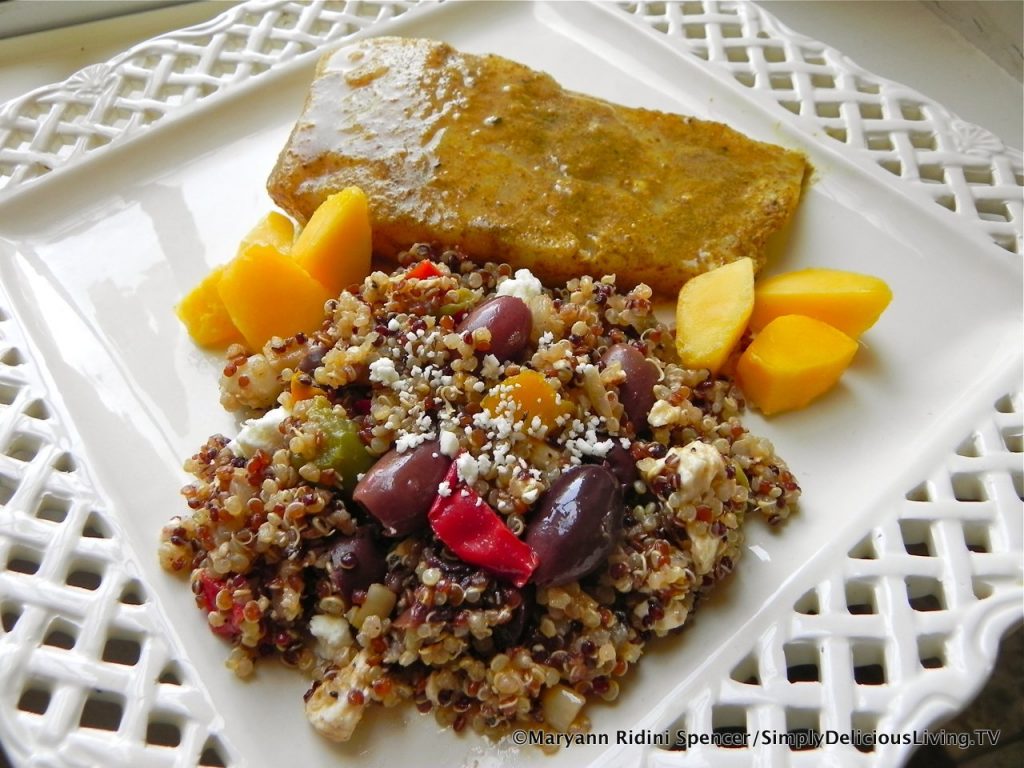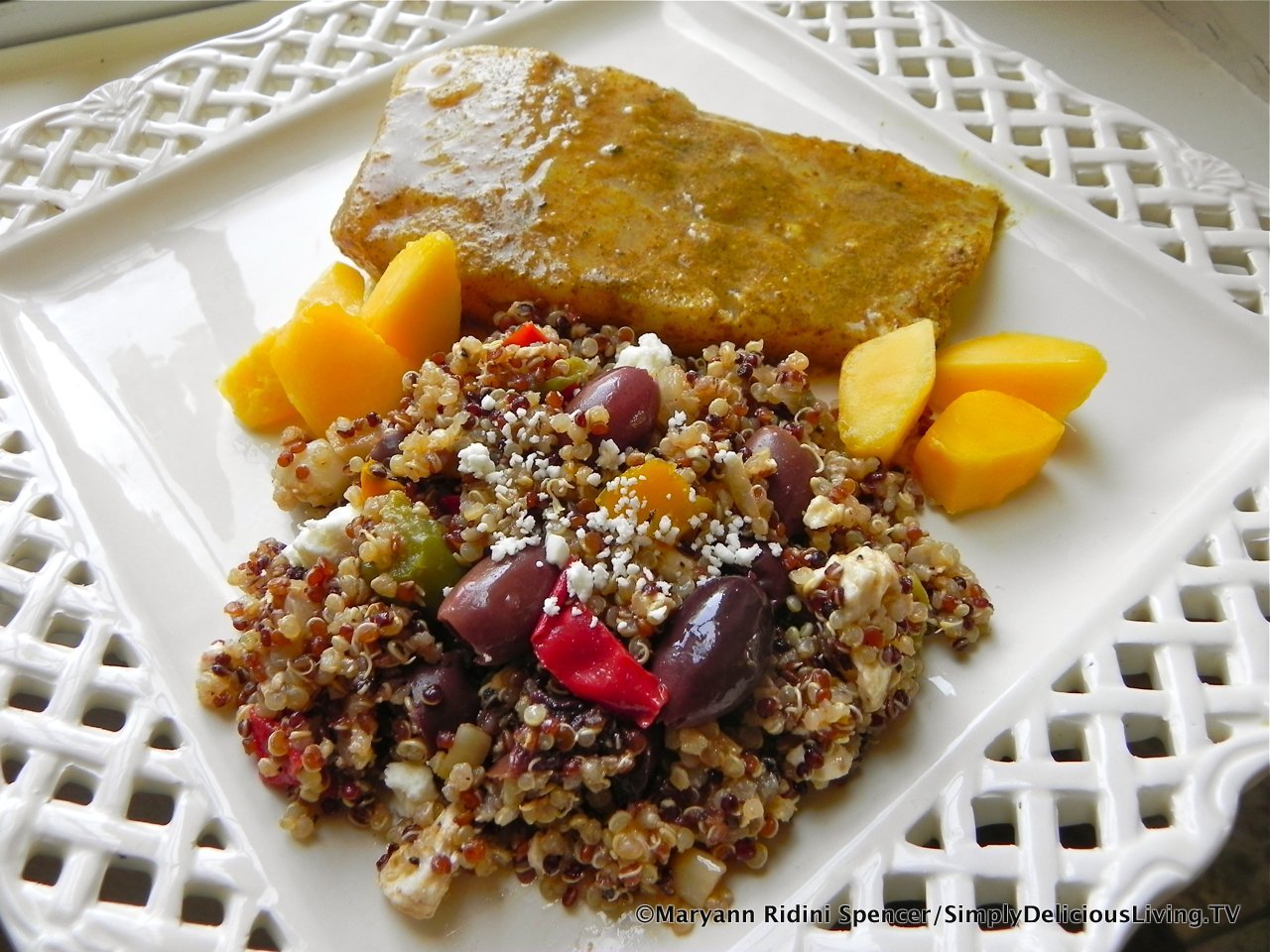 According to Wikipedia.org, quinoa is a grain-like crop grown primarily for its edible seeds that contain essential amino acids like lysine and good quantities of calcium, phosphorus, and iron. It's a delicious and gluten-free dish that works as a main course combined with veggies and a protein, or a fantastic side dish. My Mediterranean Quinoa served with Curry Cod fillets makes a fantastic tasting meal that you can make in 30 minutes or less.
The healing power of "curry" has been in the news lately. Even Dr. Oz praises the benefits of eating curry. In a segment segment entitled, "Alternative Health Secrets from Around the World" (India to bring us some of India's Health Secrets and Remedies that keep people in that nation healthy and beautiful well into old age), Dr. Oz talks about how eating curry powder fights Alzheimer's disease by helping your immune cells to pick up and remove the toxins and irritants that can cause plaque in the brain, READ MORE.

Mediterranean Quinoa
Author:
Maryann Ridini Spencer
Ingredients
1 c. tricolor organic quinoa
2 c. water
1 ½ c. diced red, yellow and green bell peppers
1 small onion, diced
4 garlic cloves, diced
1 c. diced Greek olives
1 c. Feta cheese crumbles
1 ½ T. extra virgin olive oil
Instructions
In a 1-½ quart saucepan, pour in water and quinoa.
Bring to a boil, then cover the pot and reduce to a simmer.
Cook for approximately 10-15 minutes until all the water is absorbed.
While the quinoa is simmering, in a skillet on the stovetop over low heat, pour in olive oil.
Add in bell peppers, onion, garlic and sauté until lightly golden.
In a large bowl, pour in cooked quinoa and cooked pepper, onion and garlic mixture.
Add in the Greek olives and Feta cheese crumbles and mix well.
Add in your favorite balsamic vinegar dressing to taste and miix well.
Quinoa can be served hot or cold. It even tastes fantastic the next day!
Notes
Basic Balsamic Vinegar Dressing

To make balsamic vinegar dressing, use ⅓ c. good balsamic vinegar, ¾ c. olive oil and garlic salt and pepper to taste. Mix well. Keep in a separate container and use on quinoa to taste.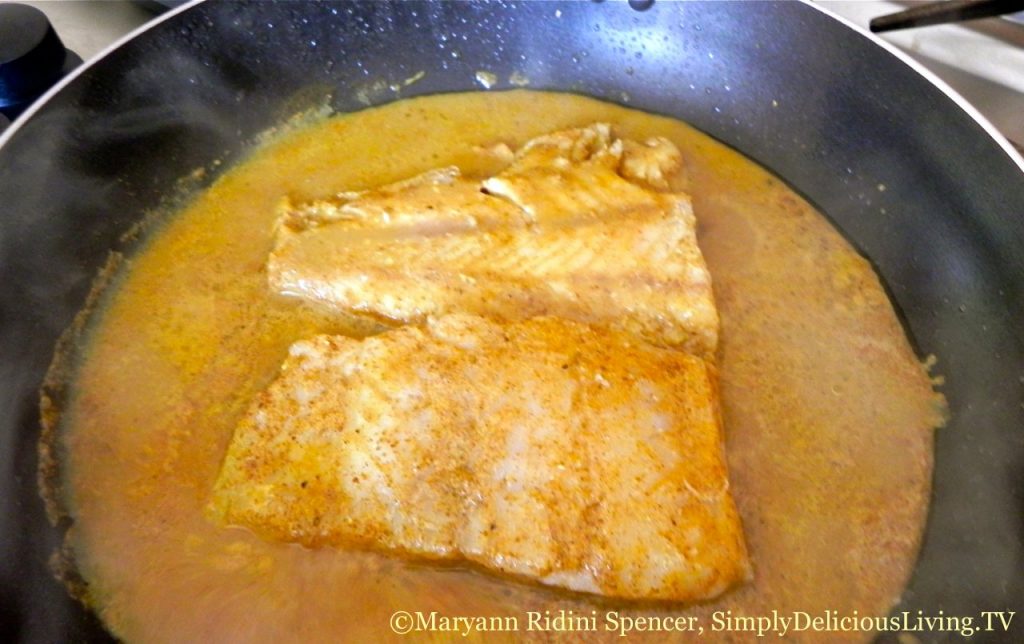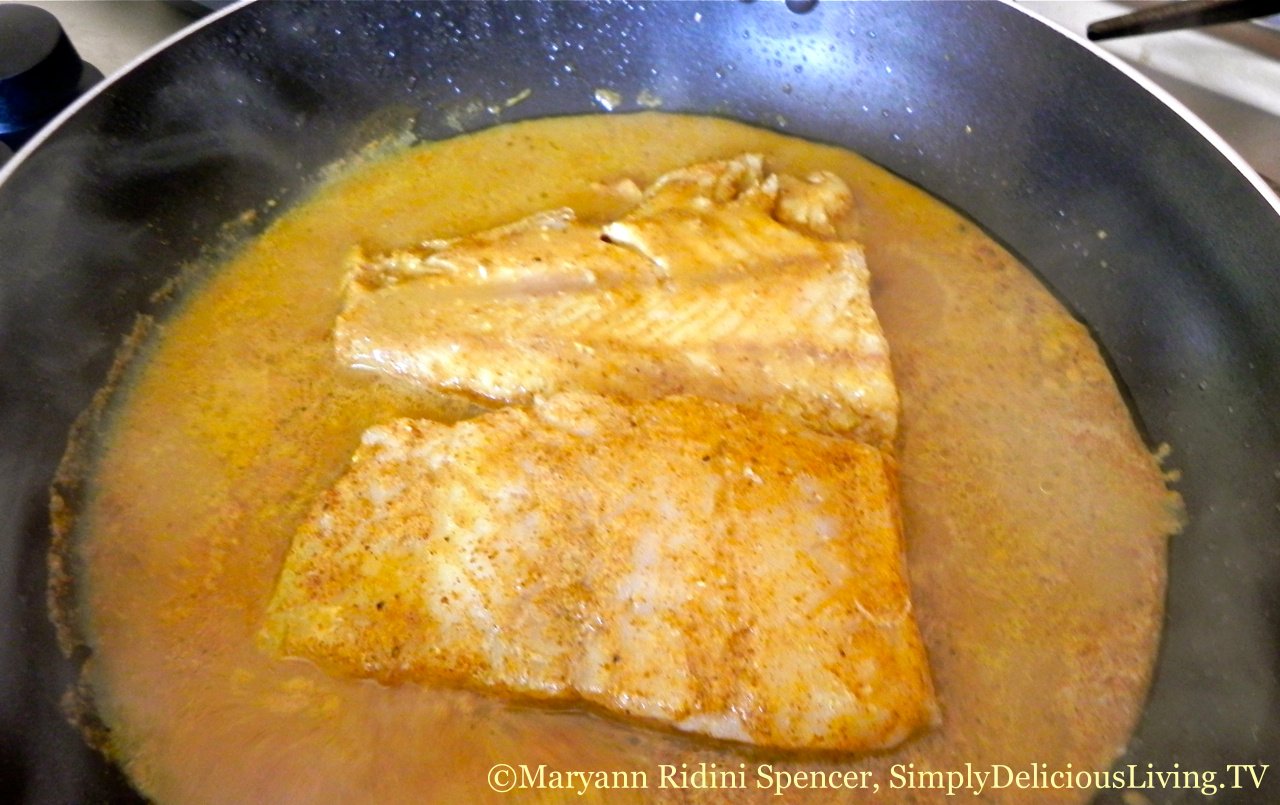 Curry Cod
Author:
Maryann Ridini Spencer
Ingredients
2 cod fillets
1 ½ T. coconut oil
Curry Sauce:
2 T. coconut oil
2-3 garlic cloves, diced
1 T. yellow curry powder
1¼ c. coconut milk (plain)
2 T. flour (all-purpose or gluten free All Purpose Baking Flour from Pure Pantry
¼ tsp. ground ginger
¼ tsp. ground cinnamon
⅓ c. pineapple purée
1 tsp. raw honey
⅓ c. sliced raw almonds (optional)
2 T. fresh squeezed lemon or lime juice
dash garlic salt
dash red chili pepper flakes
fresh, sliced melon (for garnish)
Instructions
Purée ⅓ c. fresh pineapple pieces in a blender. Set aside.
In a skillet on the stovetop, sauté cod fillets in coconut oil until lightly golden on both sides. Set skillet aside.
In another skillet on the stovetop over medium heat, add oil, garlic cloves and curry powder. Stir until mix becomes fragrant (about 20 seconds).
Add in the following ingredients stirring after each addition: coconut milk, flour, ground ginger, cinnamon, pineapple purée, honey and raw almonds.
Stir mixture until sauce becomes somewhat thick (about 1-2 minutes).
Stir in fresh squeezed lemon (or lime) juice.
Add in garlic salt and red chili pepper flakes to taste. Stir.
Add in cooked cod fillets to the mixture.
With a spoon, pour curry over the fish.
Let simmer over low heat for approximately 5 minutes.
Serve immediately with Quinoa.
For garnish to the plate, add some pieces of fresh, sliced melon.
©2013 — Maryann Ridini Spencer
Watch Simply Delicious Living with Maryann® on PBS Television in Southern California and in First Run Television Syndication. For more information, visit: SimplyDeliciousLiving.TV and RidiniEntertainment.com
Google+