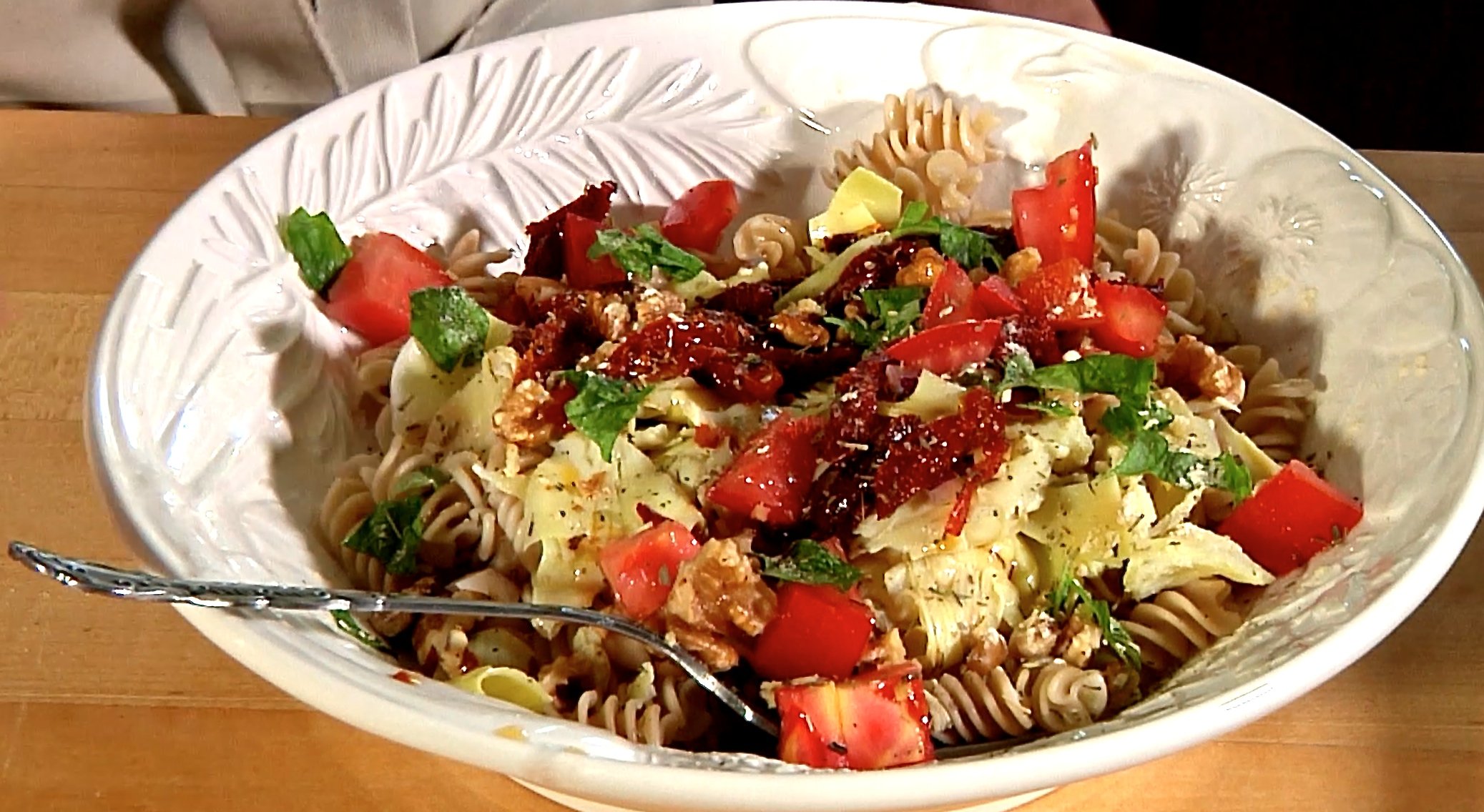 Veggie Pasta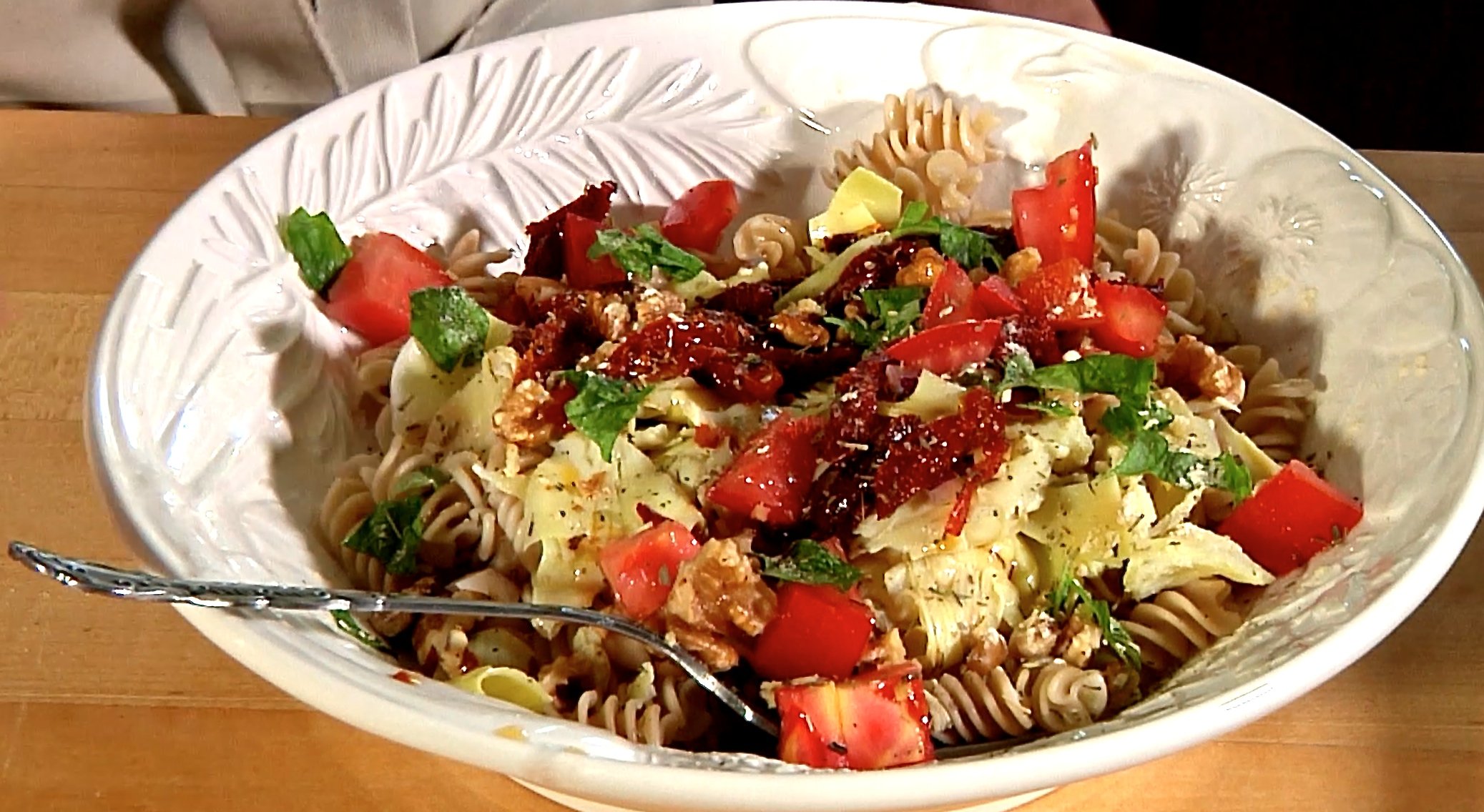 After a busy day, and when my husband is working, sometimes I just want to unwind over an easy dinner while I watch a good movie. Here's my go-to pasta. I like to make it meatless. Research shows that eating a few meatless meals a week is a great thing for your health and it's also a good thing for the environment. Raising animals for food not only consumes large amounts of energy and water but so does the transport required for the delivery of product contributes to toxic greenhouse gas emissions. (NOTE: To make this recipe VEGAN, use VEGAN dairy-free cheese).
READ "The Health Benefits of Eating Walnuts"
Veggie Pasta
Author:
Maryann Ridini Spencer
Ingredients
½ c. fusilli (corkscrew) pasta (½ c. pasta per person)
3 artichoke hearts (packaged in water)
1-2 T. red onion, diced
1-2 T. sundried tomatoes (packaged in olive oil)
2 T. walnut pieces
½ Roma tomato, diced
2 T. fresh basil, chopped or shredded
lemon juice (1/2 lemon freshly squeezed)
garlic powder
garlic salt
Herbs de Provence
red chili pepper flakes
Romano and Parmesan cheese blend (shaved)
Instructions
Prepare pasta to package instructions.
In a bowl, add in artichoke hearts, red onion, sundried tomatoes, walnuts, Roma tomatoes, lemon juice, and a dash of all the seasonings to taste. Mix with Romano and Parmesan cheese blend. Enjoy!
Notes
If two or more people are eating this dish, double the amounts of pasta and veggies). Serve this dish with a large green salad!
©2017
Maryann Ridini Spencer.com/SimplyDeliciousLiving
Google+