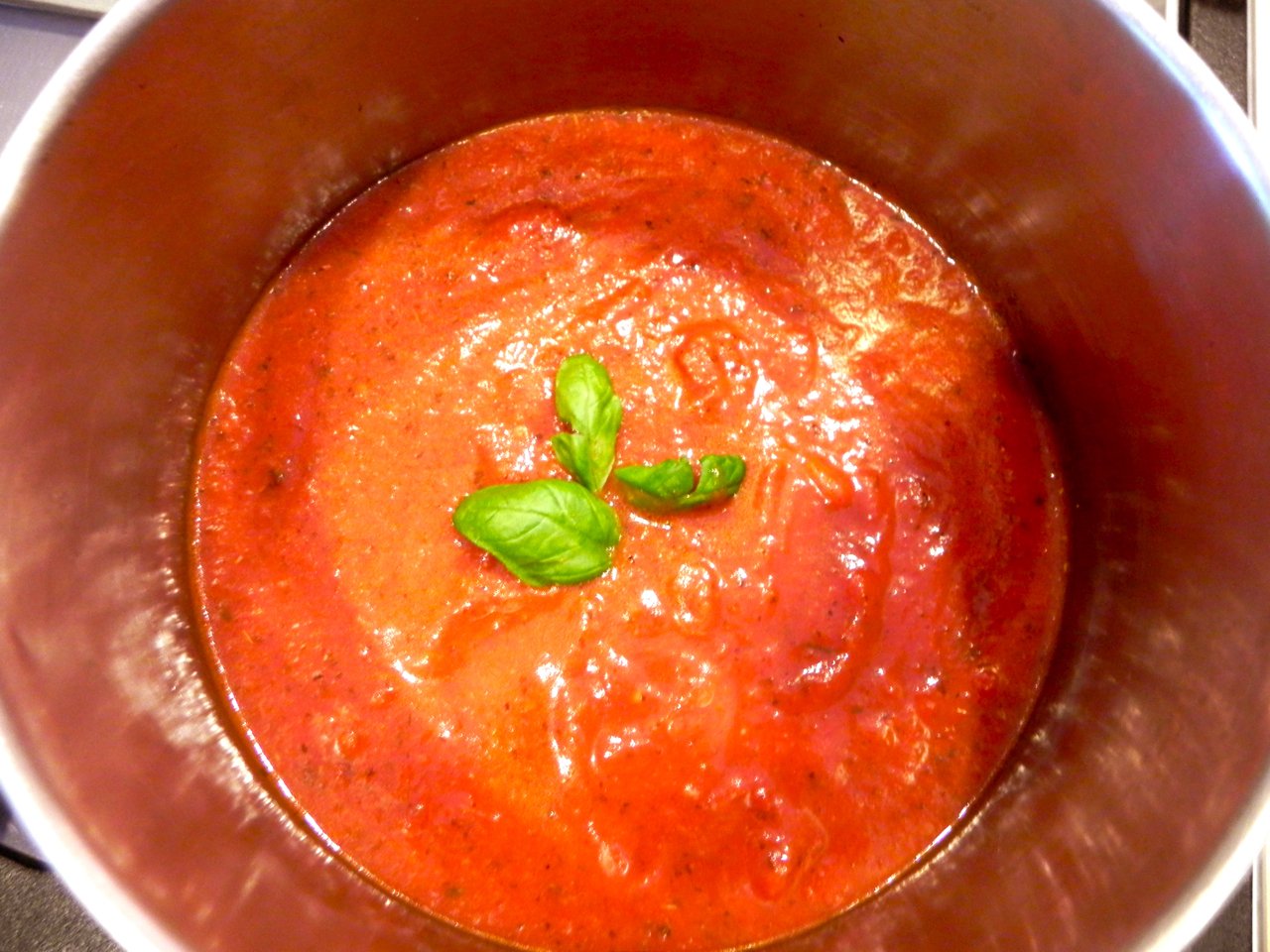 Dad and Mom's Pasta Sauce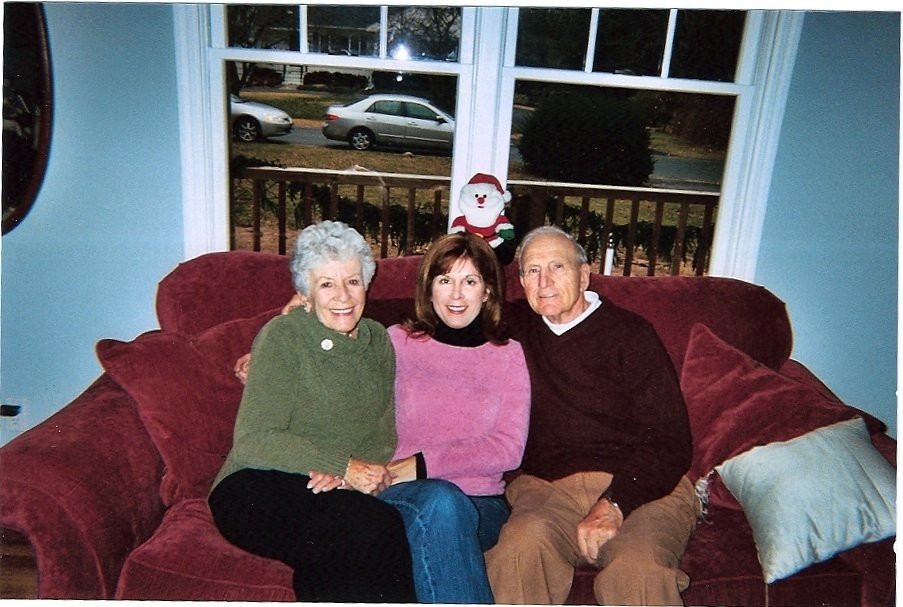 My Mom and Dad set a great example as parents, partners (to each other and married for 54 years!). I love them so much!
For the first two years of their marriage, my parents lived with my Grandparents (Leo and Mary Ridini) while my Dad served in the Army.
During this time, my Mom, Kathleen ("Kay" or "Sissy"), learned many of our families yummy "Italian" dishes from my dear Grandmother Mary Ridini.
Growing up, it was either Mom, myself (and/or my "Sissypoo" Kathy) who were in the kitchen.
However, after my Dad retired, he started to venture in to the kitchen — this, foreign (to all the males in our family) territory!
Today, he is one wonderful chef — who makes a mean pasta sauce, meatballs and brownies!
My Dad and Mom enjoy cooking together. Here's one of their favorite red sauces that you can serve with pasta, meat or chicken.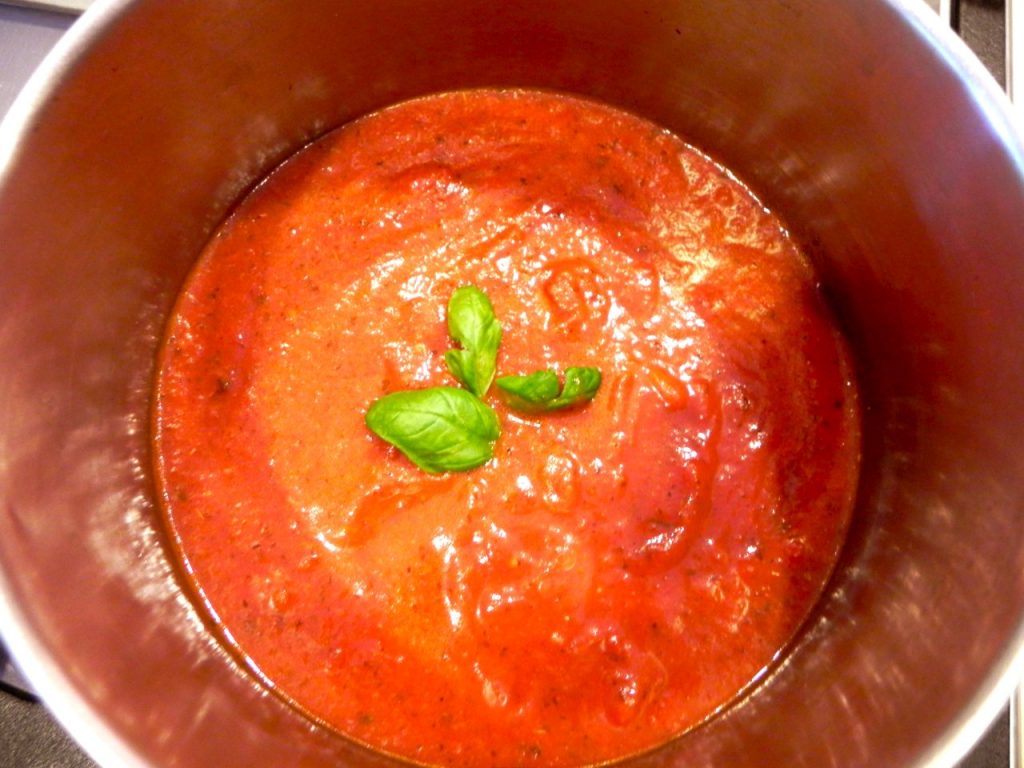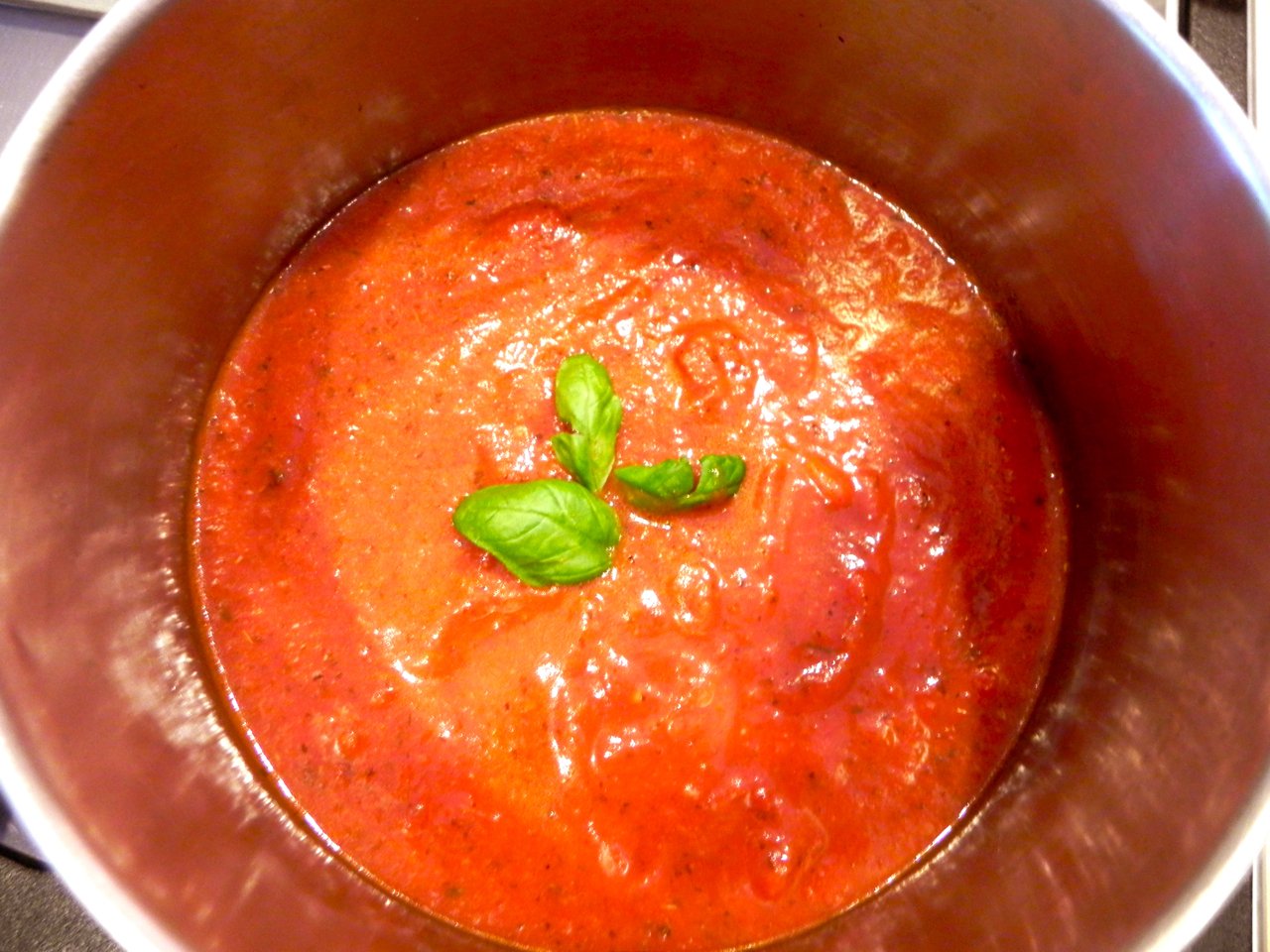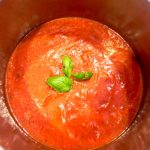 Ingredients
1- 28 ounce can of tomato puree2 – 6 ounce cans of tomato paste5 c. water4 ounces (or half a cup) red wine3 garlic gloves, diced1 small onion, diced1 tsp. sugar2 tsp. oregano8 fresh, chopped basil leavespinch of saltextra virgin olive oil
Instructions
In a 2-gallon container pot over medium heat, pour a little Extra Virgin olive oil on the bottom of the pot.
Add in the onions and garlic and cook until brown (do not burn).
Add in the 1 can (28 ounces) of tomato puree.
Pour in 3 ½ cups of water (you can also use the 28 ounce tomato puree can, fill with water, and add to the mixture as that will also equal 3 ½ cups of water).
Add in 2 (6 ounce) cans of tomato paste.
Add in 1-½ cups of water (You can also fill the 6 ounce can with water twice and add to the mixture as that equals 1 ½ cups). Stir.
Add in basil, oregano, sugar, and a pinch of salt and red wine. Stir.
On low heat, let the sauce simmer for approximately 2 hours.
For extra flavor (and for a meat sauce), add in cooked meatballs. Also add in sweet Italian Sausages.
This recipe is great to serve same day — or freeze for another night!
Google+