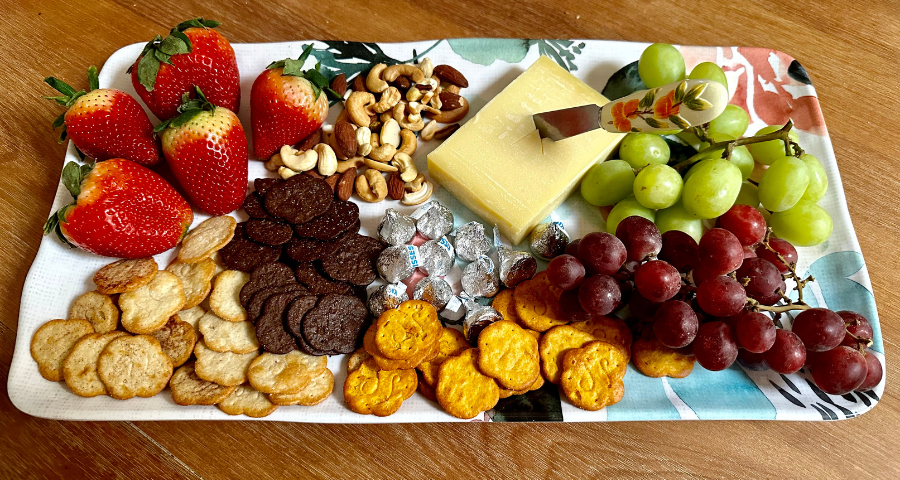 Entertaining with Charcuterie Boards & Airly Crackers
In my Kate Grace novels, there's a place where the locals in Hanalei, Kauai, love to congregate – The Plumeria Café. My Simply Delicious Living blog features dishes from The Plumeria Café. Charcuterie Boards are made with a host of delicious ingredients, including the yummy, climate-friendly snack, Airly Crackers ( https://airlyfoods.com).
In this segment, I share how to make three different types of boards which can be served as an appetizer, snack, dessert, or even a light meal!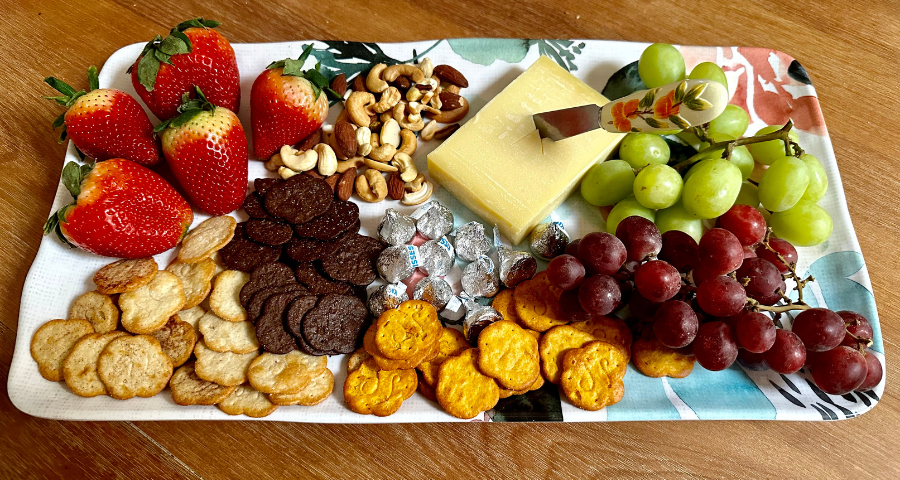 Entertaining with Charcuterie Boards
Ingredients
Charcuterie Board 1
brie (or cheese, Vegan or other to desired taste)

Airly Butter Crackers

mixed Nuts

dried apricot slices

green olives

cheddar cubes (vegan or other)

Kalamata olives

green grapes
Charcuterie Board 2
1 bowl, Maryann's Hummus (Search hummus recipes at simplydeliciousliving.com)

1

zucchini, sliced lengthwise

radishes, ends removed

baby carrots

Airly cheddar crackers

green olives

mixed nuts
Charcuterie Board 3
green grapes

red grapes

strawberries

Airly Cinnamon crackers

Airly Chocolate crackers

chocolate kisses

mini marshmallows

chocolate squares
Dip
1

c.

Ricotta Cheese

1/2

c.

mascarpone Cheese

1/2

c.

chocolate chips

1

tsp.

lemon extract (to taste)
Notes
Charcuterie Boards can be made with a host of different ingredients (and sizing of the board and ingredient will determine how much of any one ingredient you use. The boards mentioned in these recipes are suggestions. Serve items that appeal to you! Serve them as an appetizer, light meal, snack, or for dessert. Have FUN & get CREATIVE. Enjoy!
Visit:
AirlyFoods.com
©2023, Maryann Ridini Spencer, Ridini Entertainment Corporation
Help fight climate change with every box of Airly Crackers. How?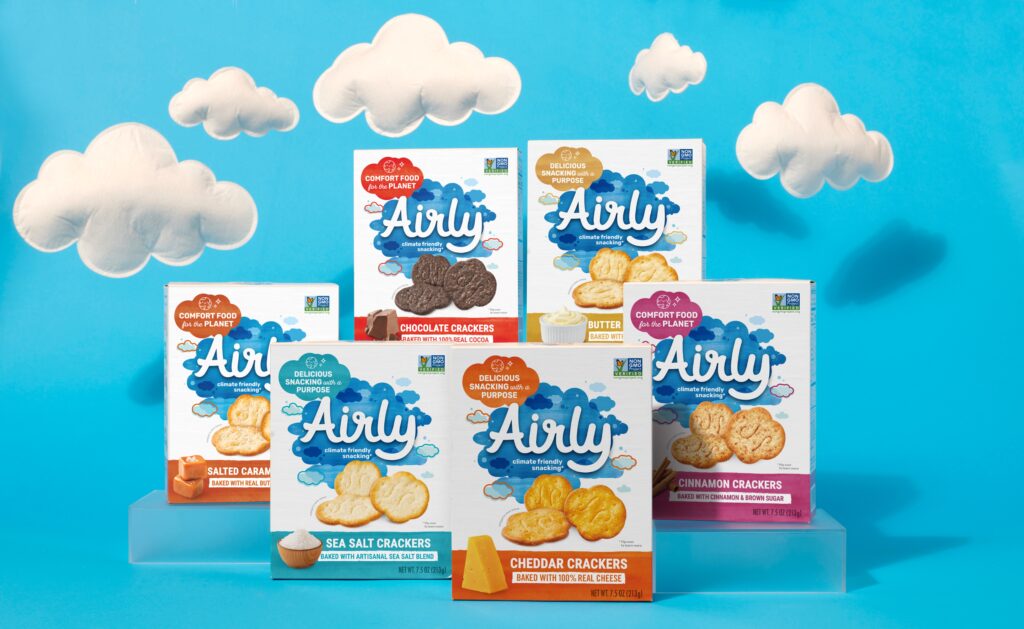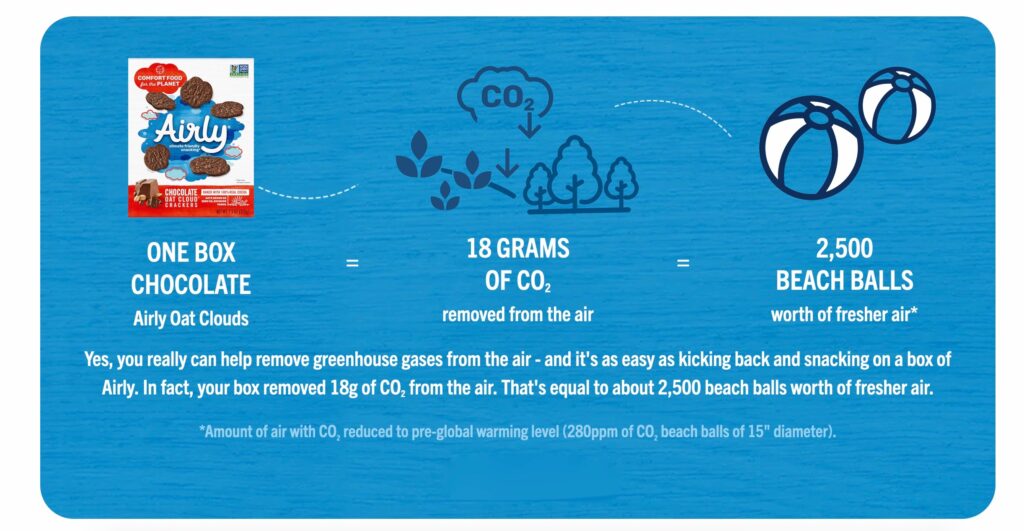 Find out more by visiting:
Google+