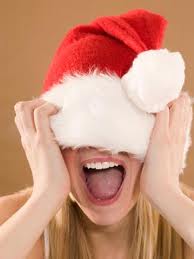 Holiday Stress Busters: Great Tips to Make Your Holidays Bright
Holiday Stress Busters!
The November-December Holiday season is a great time to celebrate with family and friends.
However, while it's a joyous time, it can also be a stressful and demanding time. Perhaps you'll have a houseful of guests? If that's the case cleaning, cooking and entertaining can be daunting. Maybe you have a lot of gifts to buy in a down economy or perhaps it will be the first season you'll be without a cherished loved one?
What are some ways you can keep the joy and curb the stress?
•Plan ahead. If you're the host for a big event, seek out assistance for shopping, cooking, cleaning and sharing the holiday-related chores.
•Make a list and do check it twice. Planning ahead and designating a budget for gift shopping as well as entertaining items, will allow you to limit your trips to the store and the pain on your pocketbook.
•During the holidays, maintain your health and waistline with regular exercise, eating right and getting enough slip. Indulging too much in alcohol, sweets and cakes will not only make you feel bad, it can cause guilt and stress levels to rise. (Not to mention panic when you step on the scale!).
•If too much family togetherness is getting you down and you find yourself needing a breather ­— clear your head and take some time for yourself doing what you like to do. Try talking a long nature walk, reading a good book, listening to a symphony or watching a good movie.
•If you're feeling alone at the holidays, get social and volunteer your time at a church, temple or community event.
•If you're traveling, check the weather and plan for unexpected delays. Don't wait until the last minute to pack or get to the airport. If you're traveling with children, bring games, reading material and other amusements that can keep the children interested if you're delayed. If you're not a fan of plane food or those high calories, unhealthy snacks you find at airports, you may also want to pack your own meal and bring some healthy snacks along. Eating right will keep you feeling balanced and positive.
•A great way to get in the spirit is to plan a fun arts and crafts or baking day with family and/or friends. Put on your favorite music, get creative and enjoy the company.
•Fill your heart and your time with those people and things you truly love. Take heed of the past, if you know a situation is going to cause you too much pain or stress, avoid it. Make this the best holiday season ever!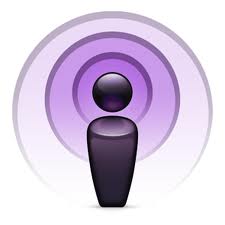 LISTEN TO the Simply Delicious Living
"HOLIDAY STRESS BUSTERS" Podcast,

CLICK HERE.
SUBSCRIBE TO ALL OUR PODCASTS,

CLICK HERE.
LISTEN & SUBSCRIBE TO OUR PODCASTS IN

ITUNES

TO PLAY ON YOUR MOBILE DEVICE, CLICK HERE.
REDUCE THE STRESS IN YOUR LIFE – FREE AUDIO PROGRAM
DOWNLOAD
Google+