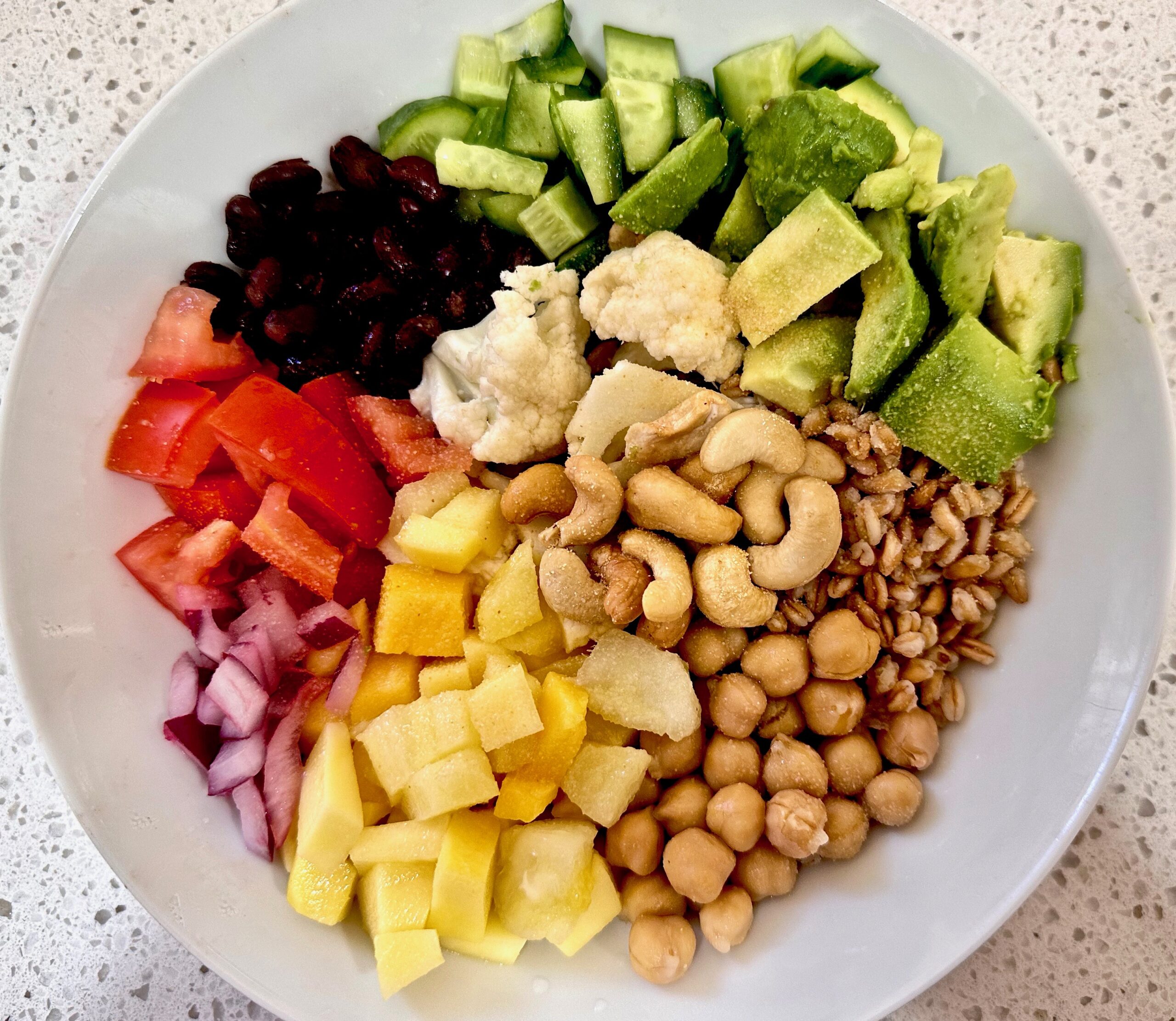 How to make a Buddha Bowl
For busy people on the go, one way to ensure a healthy meal is to prepare a dish packed with vitamins and nutrients—like I do with my Buddha bowls. What is a Buddha bowl?
Well, it's customarily a vegetarian meal, served on a single bowl or high-rimmed plate consisting of small portions of several foods served cold.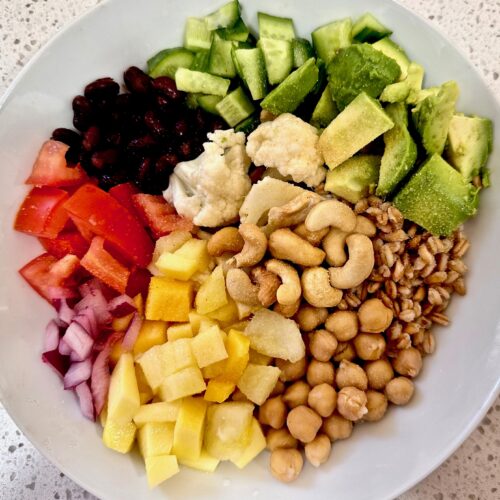 How to make a Buddha Bowl
Ingredients
1/2

c.

farro cooked to package instructions

1

c.

chickpeas, drained

1

c.

Persian cucumbers, diced

1

c.

black beans, drained

1

Roma tomato, diced

1

c.

cauliflower florets

1/4

c.

red onion, diced

1

c.

fresh mango, diced

1

c.

fresh pineapple, diced

1

avocado, diced

1/2

c.

cashews

freshly squeezed lemon or lime juice

garlic powder

garlic salt

white balsamic vinegar
Instructions
In a large bowl or single serving bowls, add in ingredients side by side around dish.

Sprinkle garlic salt and powder over the dish.

Drizzle lemon or lime juice over the dish.

Drizzle vinegar or a dressing of your choice over the dish to taste.
Notes
You personalize your Buddha Bowls by mixing and matching any ingredients you like – any protein or vegetable – vegetarian, vegan or not. The great thing is you can make quantity in advance, and enjoy a delicious mix of ingredients for several quick meals.
Buddha Bowls —they're Simply Delicious!
Search Recipes at: MaryannRidiniSpencer.com/SimplyDeliciousLiving
Google+