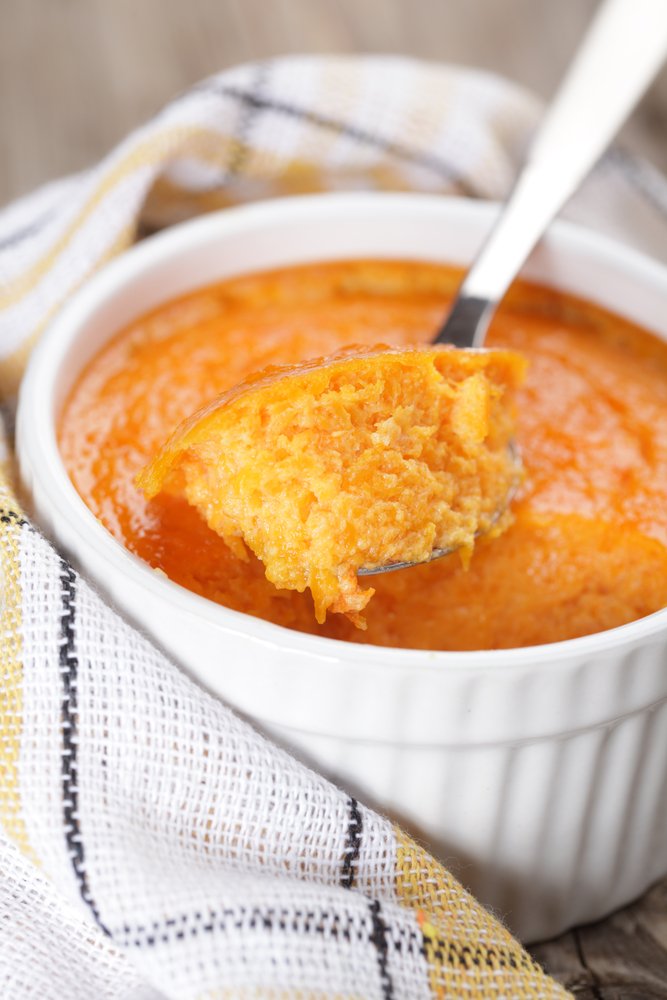 Pumpkin Pie Soufflé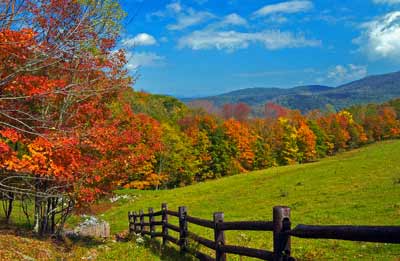 I love the autumn when the leaves turn vibrant colors and the air takes on a crisp quality. To me, this signifies that the holiday season will shortly commence. Also on the horizon — homemade pumpkin pie, applesauce made from the apples in our orchard, my cranblueberry squares and more Fall delights!
Today I tried out a new recipe – Pumpkin Pie Soufflé. I was looking for a creamy pumpkin and pumpkin spice taste that I could serve with grilled fish and some green beans. I made the pumpkin pie soufflé in a 2 1/2 quart corningware soufflé dish, but you can also use individual corningware ramekins. The soufflé, I'm happy to say, turned out magnifique! Serve this dish as a vegetable side for dinner, or even for dessert with a dollop of fresh whipped cream! Enjoy!
Pumpkin Pie Soufflé
Author:
Maryann Ridini Spencer
Recipe type:
vegetable side or dessert
Ingredients
15 oz. canned pumpkin puree
¼ c. evaporated milk
1 T. cornstarch
1 tsp. pumpkin spice
1 tsp. ginger
⅕ tsp. cinnamon
1 tsp. lemon extract
⅓ c. sugar
4 egg yolks
5 egg whites
coconut oil spray
Instructions
Preheat oven to 350 degrees F.
Grease a 2½ quart soufflé dish with coconut oil spray.
On the stovetop, cook pumpkin in a pot over low to medium heat for approximately 7-8 minutes stirring constantly until pumpkin stops steaming.
In a bowl, mix together evaporated milk and cornstarch.
Mix milk and cornstarch into pumpkin. Bring the pumpkin to a boil. Once boiling, remove from the heat and transfer pumpkin into a dish and place in the freezer or refrigerator for a few minutes to cool down the pumpkin.
In a large bowl, add in the cool pumpkin, goat cheese, spices. Mix with an electric mixer.
Beat the egg yolks into the pumpkin mixture one at a time.
In another bowl, add in egg whites and mix with an electric mixer until soft peaks form.
Slowly add in sugar to the egg whites, mixing well. The egg whites will become stiff.
Gently fold egg whites into the pumpkin mixture.
Pour mixture into the greased soufflé dish.
Bake soufflé for approximately 45 minutes. Insert a knife or toothpick into the center and it should come out clean.
Serve warm.
Notes
When folding in the egg whites into the pumpkin mixture, handle gently and quickly being careful not to handle the mixture too much.
©2013 – Maryann Ridini Spencer
Google+