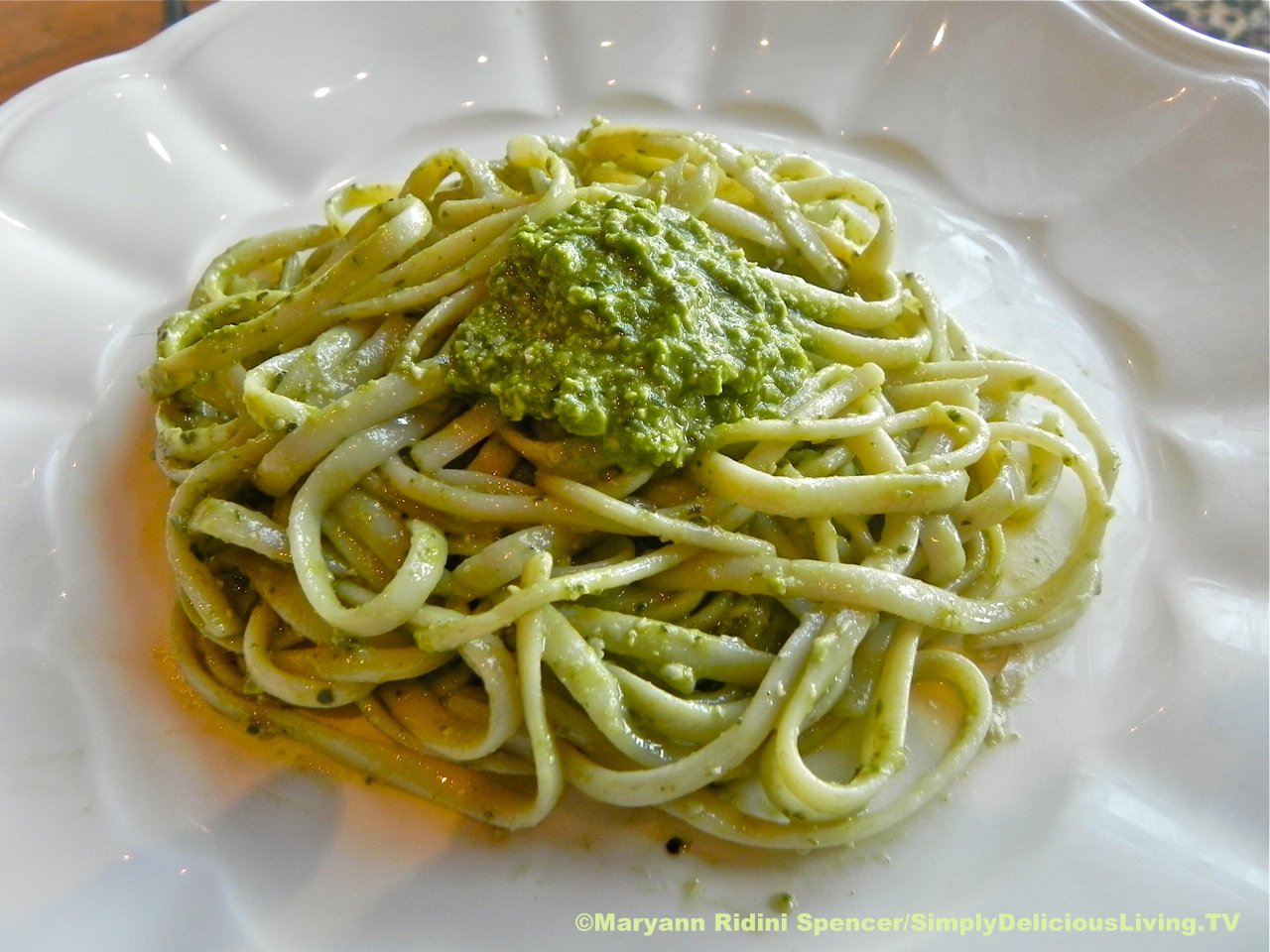 Simply Pesto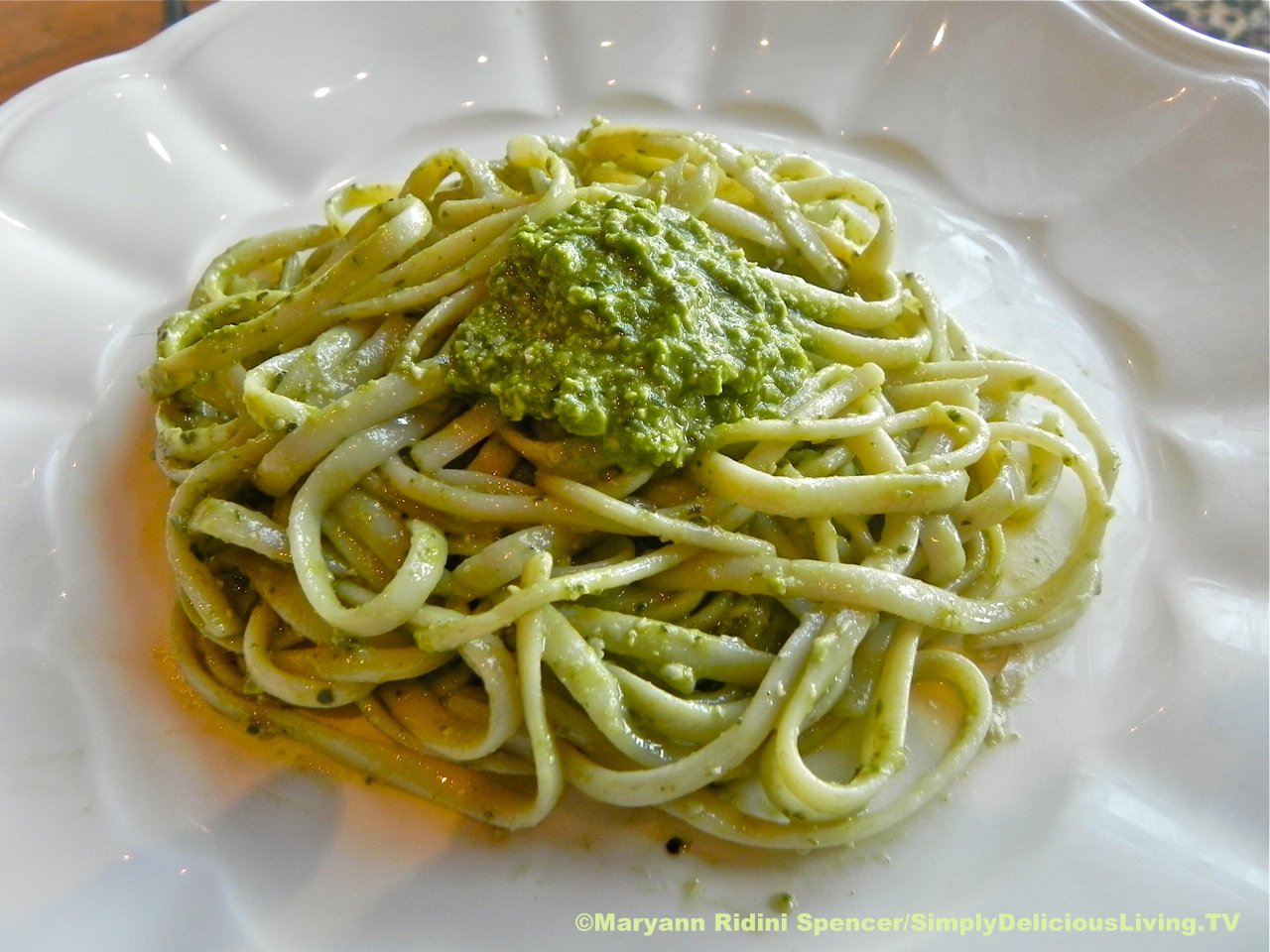 This Simply Pesto recipe, made with a few simple and organic ingredients is great whether you want to whip up something quick for dinner — or your having guests over to dine.  Leftover pesto can be used in sandwiches and tastes great on top of grilled fish!  To make this pesto really creamy (and/or for a Vegan option minus the cheese), add in the scooped meat from 1 avocado.
Simply Pesto
Author:
Maryann Ridini Spencer
Ingredients
2 c. pasta cooked to package instructions (I like to use a Gluten-Free pasta)
2 c. fresh basil
⅓ c. walnuts (or pine nuts)*
2 cloves garlic, diced
¾ c. Parmesan cheese
½ c. extra virgin olive oil
2 T. freshly squeezed lemon juice (more to taste if you prefer)
Instructions
Place basil, nuts, garlic, Parmesan cheese, oil and lemon juice in a blender. Blend well and set aside.
Prepare pasta according to package instructions.
When pasta is done, drain and place pasta into a large bowl.
Start by mixing 4 T. pesto into hot pasta. Add in more pesto to taste.
Serve extra pesto on the side.
*You can make this recipe with pine nuts or walnuts. Walnuts are a more economical option that tastes just as fantastic.
Notes
This dish is fantastic served with a big salad. You can also serve it as a side dish next to a piece of grilled fish. My family loves it with diced grilled chicken mixed into the pesto pasta. For a GLUTEN-FREE option, prepare this dish using gluten-free brown rice pasta. Also, note that after serving this recipe, you'll have leftover pesto. Serve it the next day with more pasta and/or chicken or fish. Also try my
Pesto and Sundried Panini.
©2013 – Maryann Ridini Spencer,
SimplyDeliciousLiving.TV
Google+