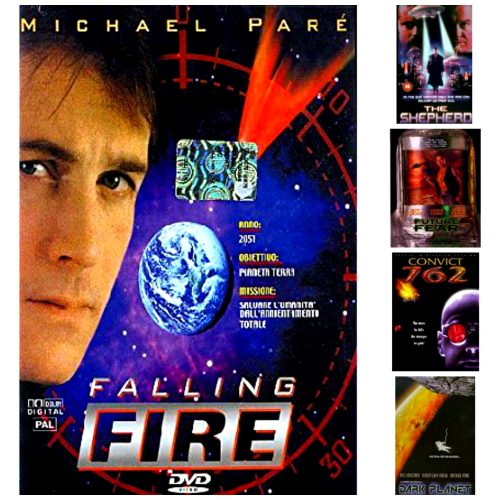 Showtime Network Presents, SyFy Channel, Foreign Theatrical & The Movie Channel
Executive Produced/Produced by Maryann Ridini Spencer
Falling Fire starring Michael Pare*
The Shepherd starring C. Thomas Howell and Roddy Piper
Future Fear starring Jeff Wincott, Maria Ford and Stacey Keach
Working with Concorde-New Horizons, Corp., Maryann had a first look production deal with legendary film producer Roger Corman. In a special "Showtime Presents" science fiction movie series that was broadcast on Showtime Networks, Maryann worked developing projects, securing co-production financing for the medium budget movies, and executive producing a number of films which also ran on The Movie Channel as well as theatrical features in the foreign marketplace.
*Winner of several awards including Gold Winner at The Charleston International Film Festival.
Syfy Network, The Movie Channel, Foreign Theatrical
Co-Producer & Film Executive Maryann Ridini Spencer
Convict 762 starring Frank Zagarino, Shannon Sturges, Billy Drago*
Dark Planet an Albert Magnoli film starring Paul Mecurio, Harley Jane Kozak, Michael York**
Working with EGM Films International, Maryann worked as a producer* and film executive** for a number of company projects along with EGM's award-winning producer/director John Eyres. The films were broadcast on the Syfy Network and ran as theatrical features in the foreign marketplace.
Google+