Fresh Fruit Smoothie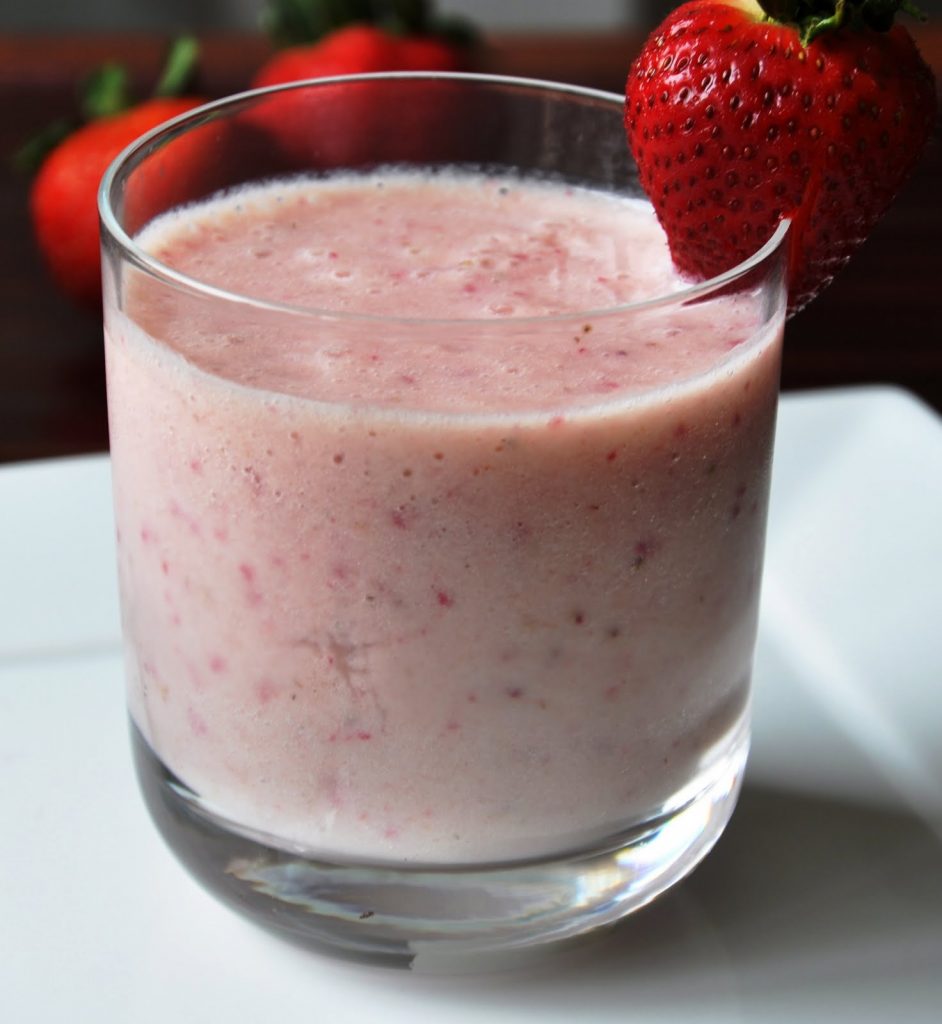 This yummy fresh fruit drink is so easy to blend up for breakfast or dessert. It's smooth, naturally sweet and satisfying! If you want extra power ingredients in your drink, add in a scoop of your favorite protein powder. If you find that the drink is a little chalky adding in the protein powder, add in a teaspoon or tablespoon of honey to taste. I've also been known to add in a cup of power greens such as spinach and kale to this healthy drink. The greens blend perfectly in this drink without changing the delicious taste. It's a great way to get your kids to drink their vitamins too! Make sure you use a high quality juicer. I love my Montel Williams' HealthMaster. Enjoy!

Fruit Smoothie
Author:
Maryann Ridini Spencer
Ingredients
1.5 c. unsweetened almond milk
1.5 c. sliced strawberries
½ banana (room temperature or frozen)
1 c. pineapple, diced
1 large cup of crushed ice or ice cubes
Instructions
Blend all the ingredients above in a quality juicer and serve!
Notes
If you find you'd like to make the drink a little thicker consistency, add in more ice and blend. To make it a little smoother, add in a bit more almond milk. I also recommend using half a frozen banana.
link
Google+