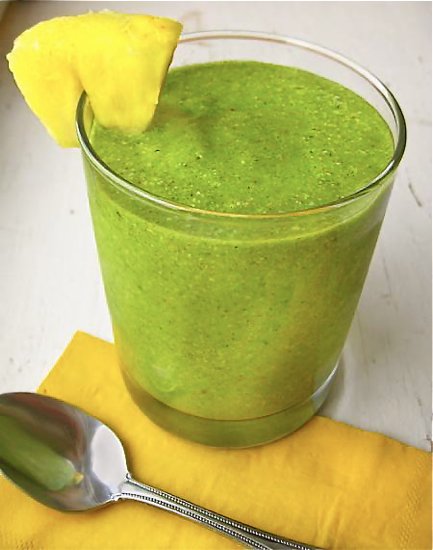 Kale, Spinach and Fruit Smoothie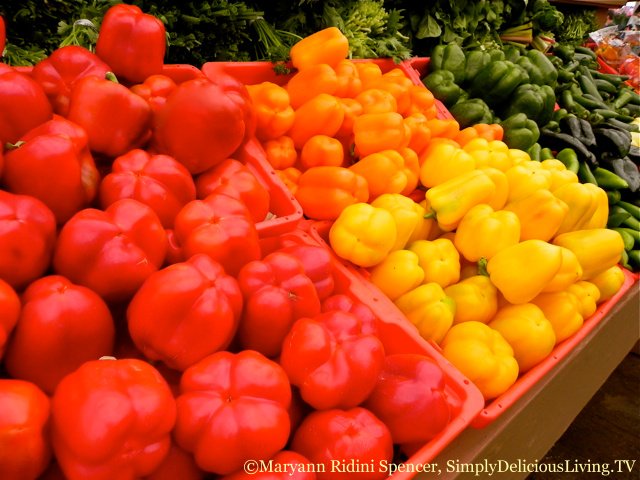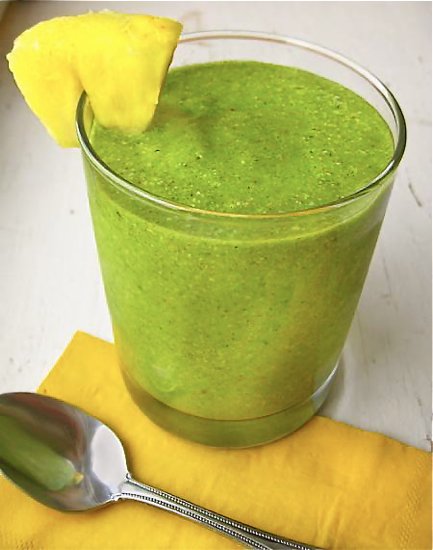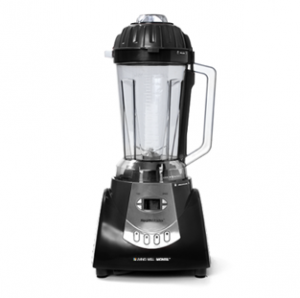 Sometimes we just don't get enough fruits and veggies in our diet.  A great way to enjoy the health benefits of fresh produce is to juice!  I find that a blend of fruits and veggies gives me so much energy and a feeling of well-being.  I look forward to a large glass of my fruit and veggie drink each morning!  I blend it with my Montel Williams HealthMaster.

Kale, Spinach and Fruit Smoothie
Author:
Maryann Ridini Spencer
Ingredients
2 c. unsweetened almond milk
1 c. ice cubes
1½ c. fresh kale
1½ c. fresh spinach
1 c. fresh pineapple, diced
4 large strawberries (without the stems)
½ banana (frozen or room temperature
a few sprigs of fresh cilantro
Instructions
Add in the almond milk, water and ice.
Add in the rest of the ingredients.
Blend well in the Montel Healthmaster.
Notes
This drink is very low in calories and usually I enjoy it with a slice of whole wheat or gluten free toast with a bit of peanut or almond butter. You can also serve it along with any breakfast dish (eggs, cereal, etc.). This recipe can serve 2-3 people (one glass each) or one person might enjoy it throughout the morning. This drink also makes a great healthy snack. If you'd like a little more sweetness to this recipe, try adding in just a bit more fruit and/or a bit of honey. If you find the mix too thick, just add a little bit more almond milk. I also recommend using half a frozen banana. Enjoy!
Google+