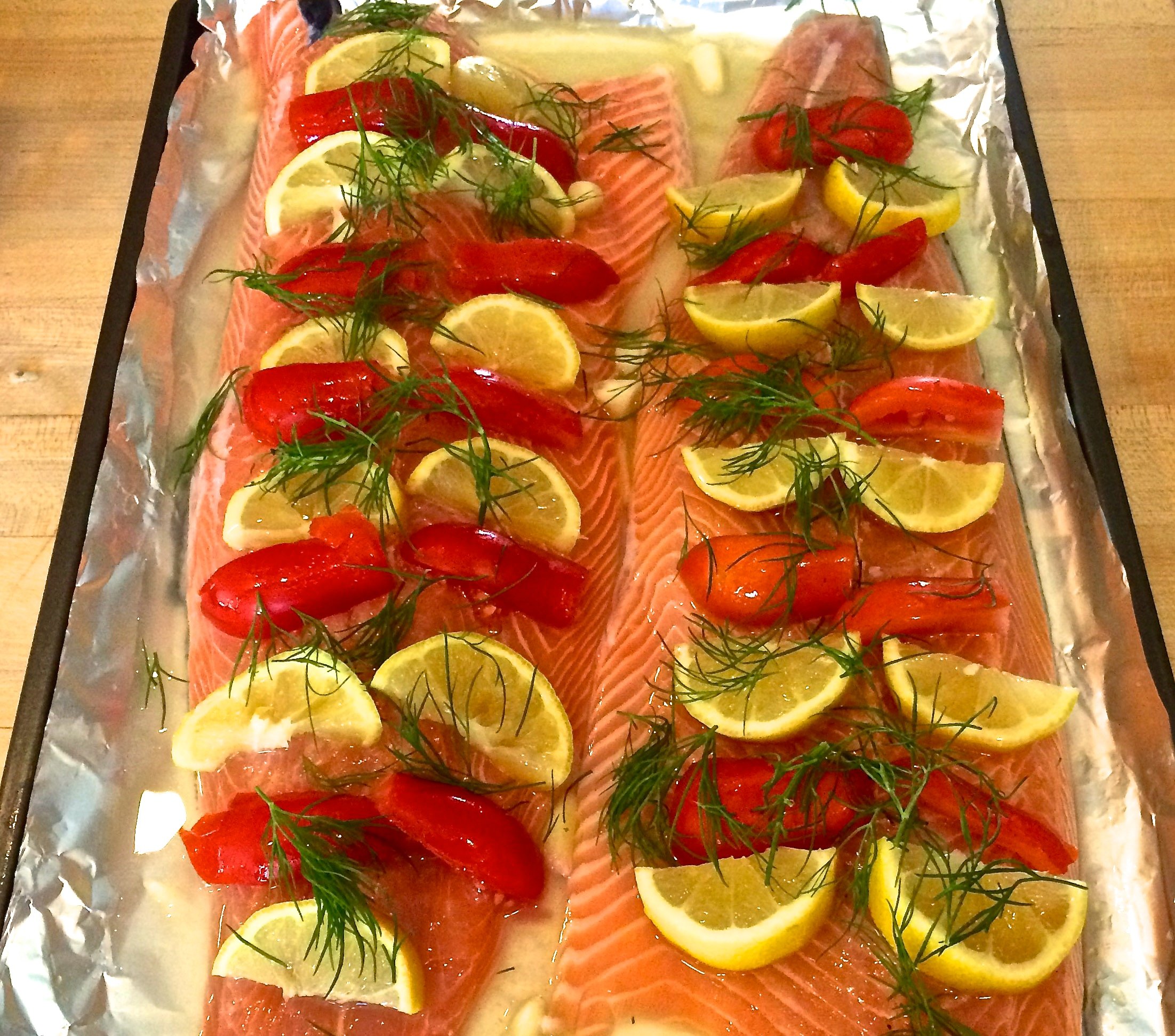 Sunny Baked Salmon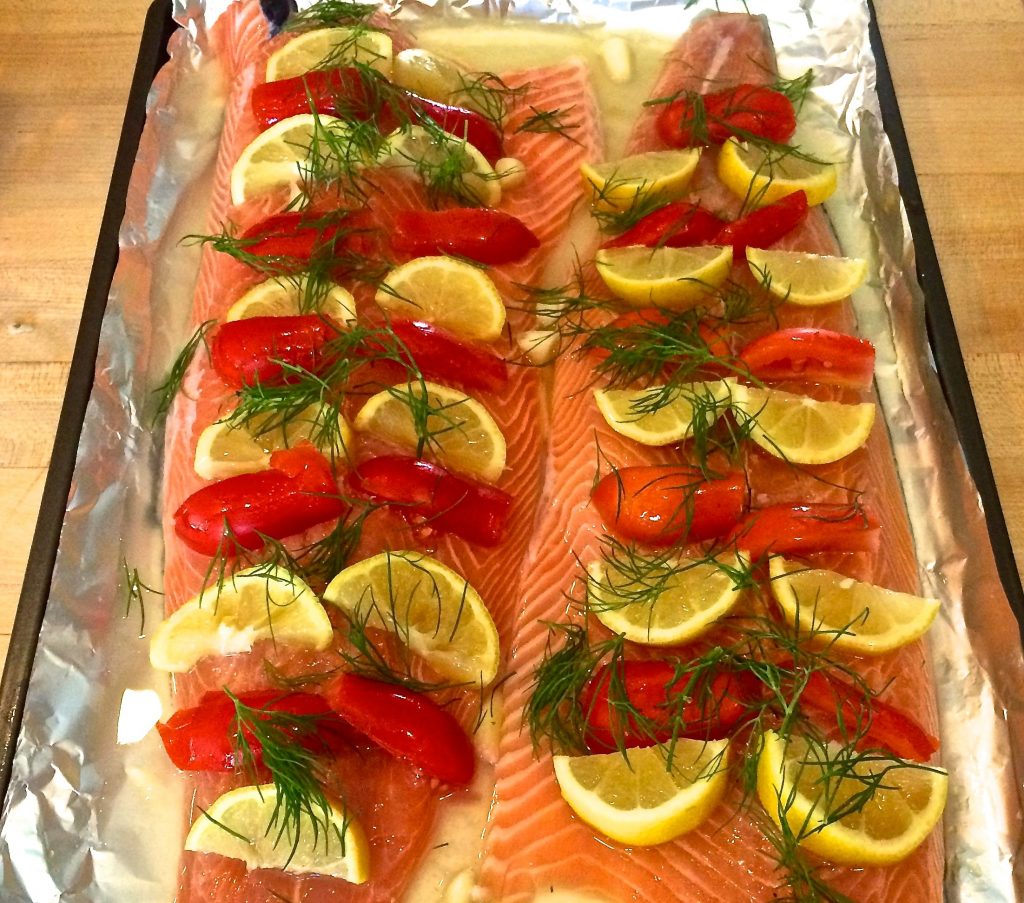 I have a long time family friend, Mrs. Demeo, to thank for this delicious, moist salmon recipe. The secret in making the salmon tasty and moist is to bake it in a tin foil hut! While the salmon bakes, the juices from the wine, lemon, fresh tomato slices, and dill sink into the fish. This recipe is so easy, and it comes out PERFECT every time! I love to serve it with my fresh pesto (click here for my pesto recipe) over pasta (or my ravioli with fresh tarragon, click here for recipe) with a large green salad. Place a dollop of pesto on the fish too. It's simply yummy!
This video is one of my very early Simply Delicious Living videos — so no poking fun! It gets the job done though. 🙂
Sunny Baked Salmon
Author:
Maryann Ridini Spencer
Ingredients
1 large piece of fresh wild salmon
5 cloves of garlic, diced
5 lemons, sliced in half moons
5 Roma tomatoes, sliced in half moons
fresh dill sprigs
extra virgin olive oil
½ c. Chardonnay
Instructions
Preheat oven to 400 degrees F
Gently clean off salmon with tap water. Set aside.
Cut a long piece of tin foil to fit over the bottom of a small cookie sheet with enough to fold over the piece of salmon that will be placed on it. (Note: the tin foil will fold over and form a "hut" around the salmon).
Drizzle olive oil on the bottom of the tin foil.
Sprinkle garlic pieces over the lightly oiled tin foil.
Place salmon on top of the garlic and oil.
Slice tomatoes and lemon into half moons.
Place a line of tomatoes and lemon half moons down the salmon and repeat until entire salmon is covered.
Place fresh dill pieces all over the top of the salmon.
Pour approximately ½ cup Chardonnay around the fish.
Fold the top piece of tin foil over the salmon to meet the bottom piece of tin foil forming a "hut."
Then fold over the edges of tin foil along the side of the fish once or twice so that while cooking, no juices can escape.
At the bottom of the pan, there will be an opening of tin foil. Fold over the tin foil, sealing the fish in keeping only a very small opening.
Place fish in the oven and bake for approximately 30-40 minutes.
Serve immediately!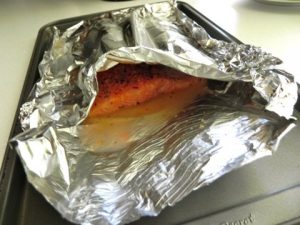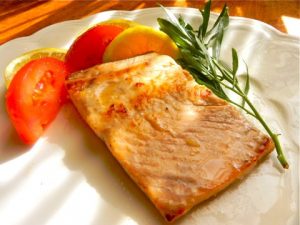 Salmon in the tin foil hood and then the finished product!
Enjoy!
©2010 – Maryann Ridini Spencer
Google+