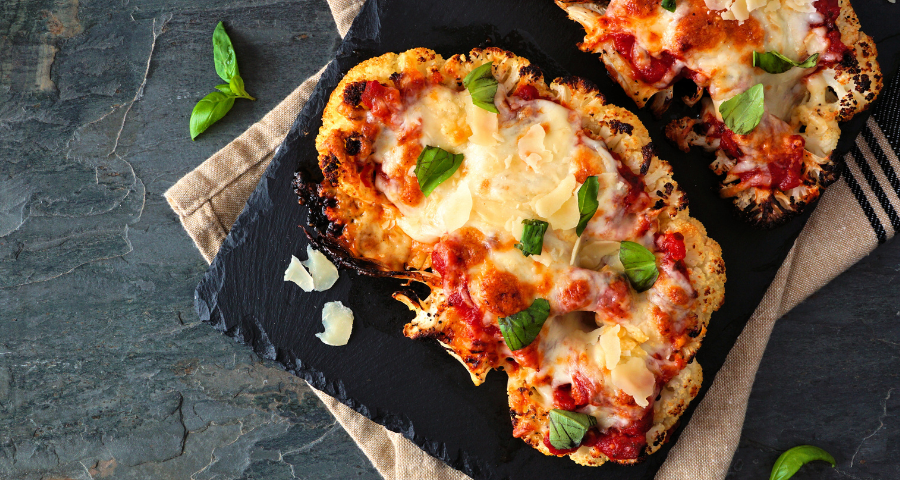 Cauliflower Parmesan
For a delicious plant-based meal, I love to make my Cauliflower Parmesan. I enjoy it with a large green salad or pasta or as a side with my favorite protein. If I make a big batch, I store the leftovers in the fridge and enjoy this dish for several days.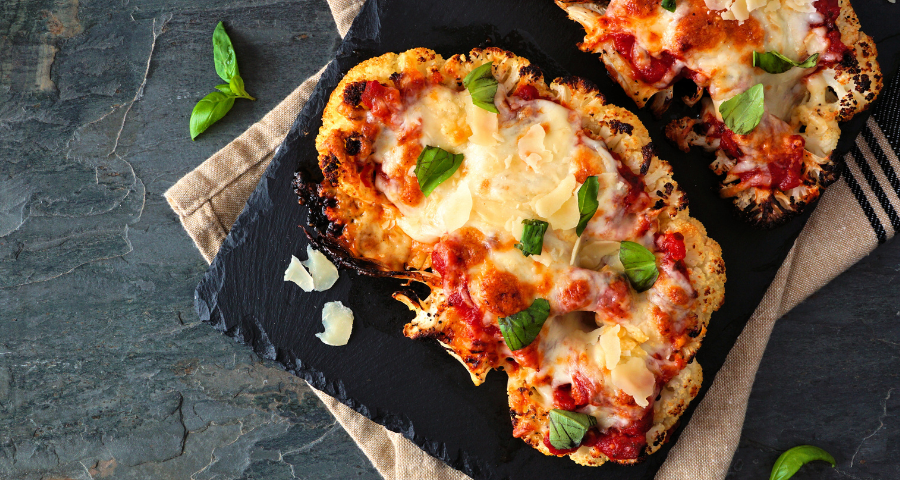 Cauliflower Parmesan
Ingredients
One

head of cauliflower, sliced thick into steaks

One

package of cremini mushrooms, sliced

One

jar pasta sauce (or Dad and Mom's Pasta Sauce: https://maryannridinispencer.com/dads-and-moms-pasta-sauce)

garlic salt

garlic powder

Italian seasoning blend

Parmesan and Romano cheese blend (Vegan or Regular)

Pecorino cheese (or other cheese, Vegan or Regular)

extra virgin olive oil
Instructions
Preheat oven to 350 Degrees F

Drizzle oil over a cookie sheet and spread it out with a napkin

Add cauliflower steaks and mushrooms to the cookie sheet

Sprinkle garlic salt, garlic powder, and Italian seasoning over vegetables

Drizzle oil over the top of the veggies

Roast veggies in the oven until golden, approximately 25-30minutes

Spread a generous portion of pasta sauce over the bottom of the Pyrex dish

Place cauliflower steak, then mushrooms over the sauce

Add cheese on top of the veggies

Add more pasta sauce over the veggies

Add more cheese to the top of the dish

Bake the dish in the oven for 30-40 minutes.

Serve immediately or refrigerate to serve later. Enjoy left overs for several days.
Google+