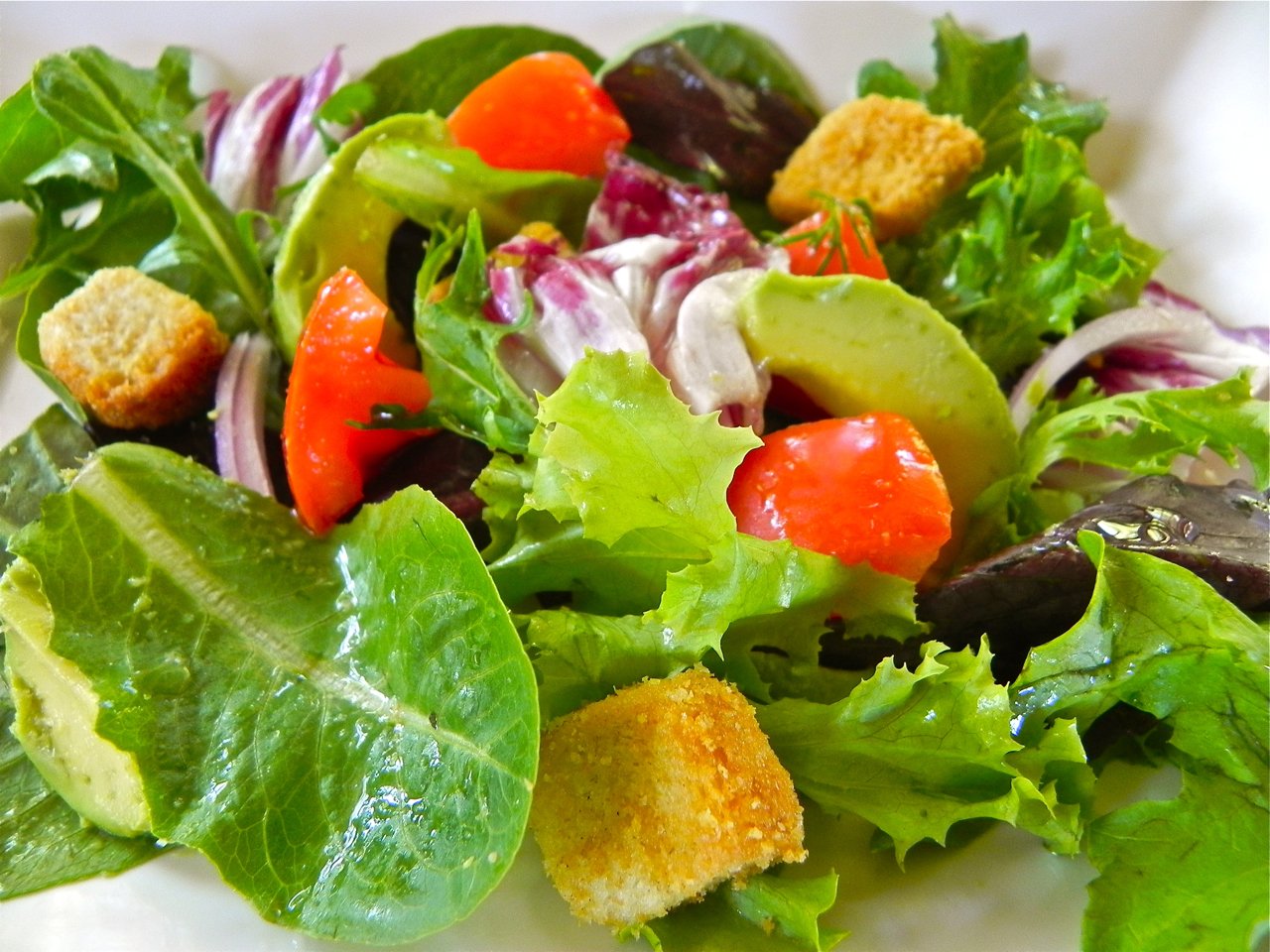 Simple Side Salad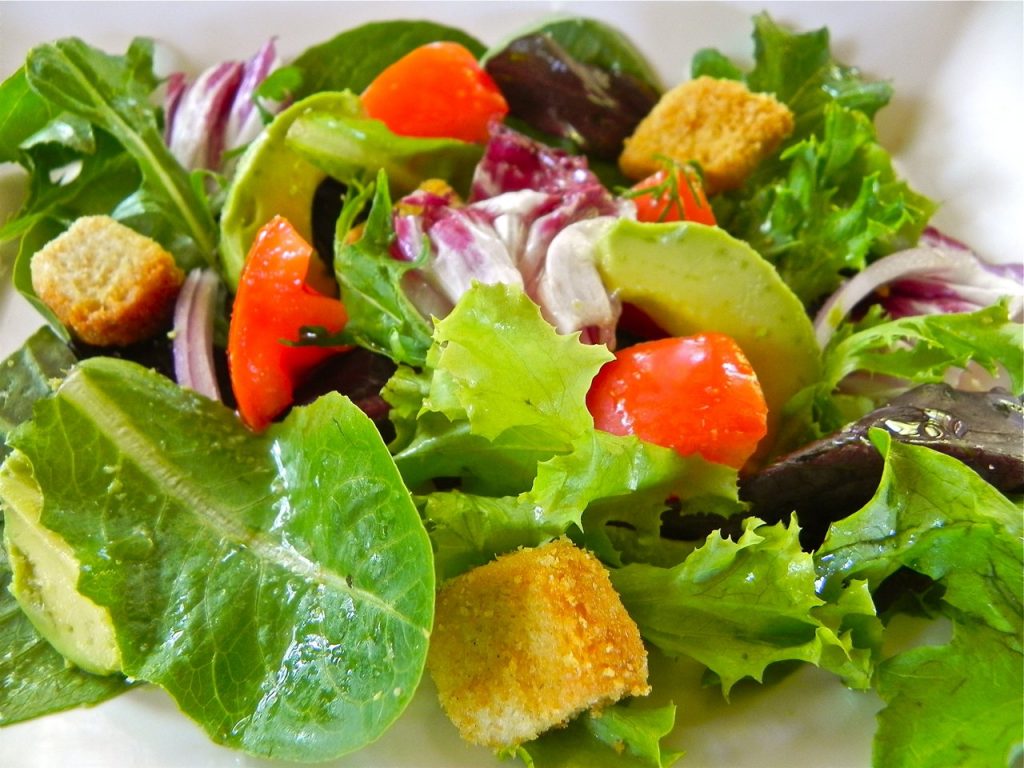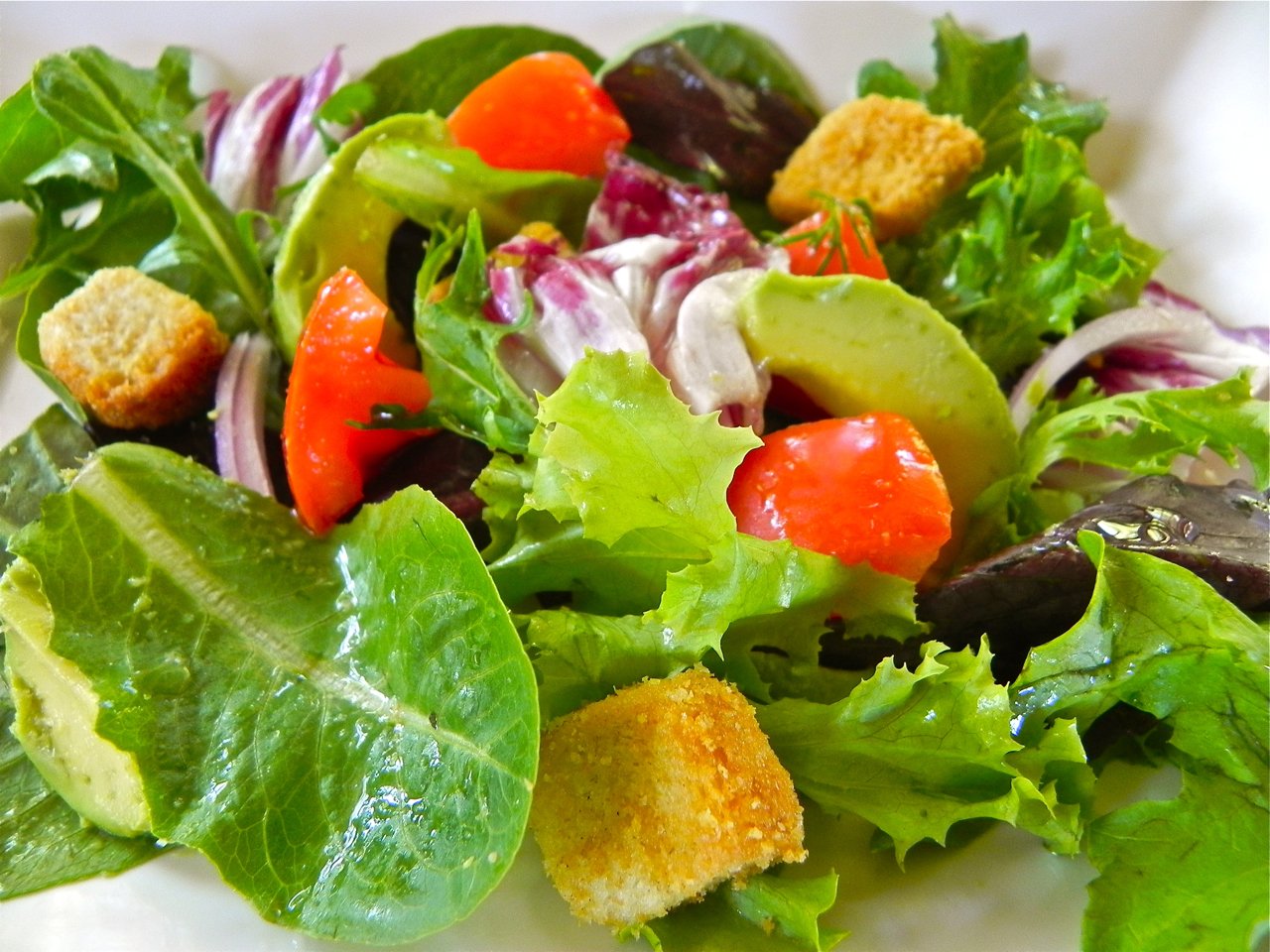 This simple salad made with all fresh, natural and organic ingredients, goes great with fish, meat or chicken.  Also serve it with a sandwich or a burger!  Remember, always look for the USDA certified organic label!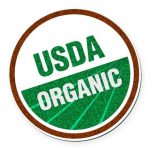 Simple Side Salad
Author:
Maryann Ridini Spencer
Ingredients
1 bag of organic lettuce blend blend of greens such as spinach, arugula, etc.)
2 Roma tomatoes, sliced
¼ c. red onion, sliced
1 avocado, scooped and sliced
Your favorite packaged all natural croutons
Garlic Gold®'s Lemon Vinaigrette (or other) dressing
Instructions
Wash and dry lettuce.
In a large bowl, add in lettuce, sliced tomatoes, onions, avocado and croutons.
Mix.
Pour Garlic Gold's Lemon Vinaigrette over the lettuce mix.
Pour Garlic Gold's Parmesan Nuggets over lettuce mix.
Mix well to taste.

Google+