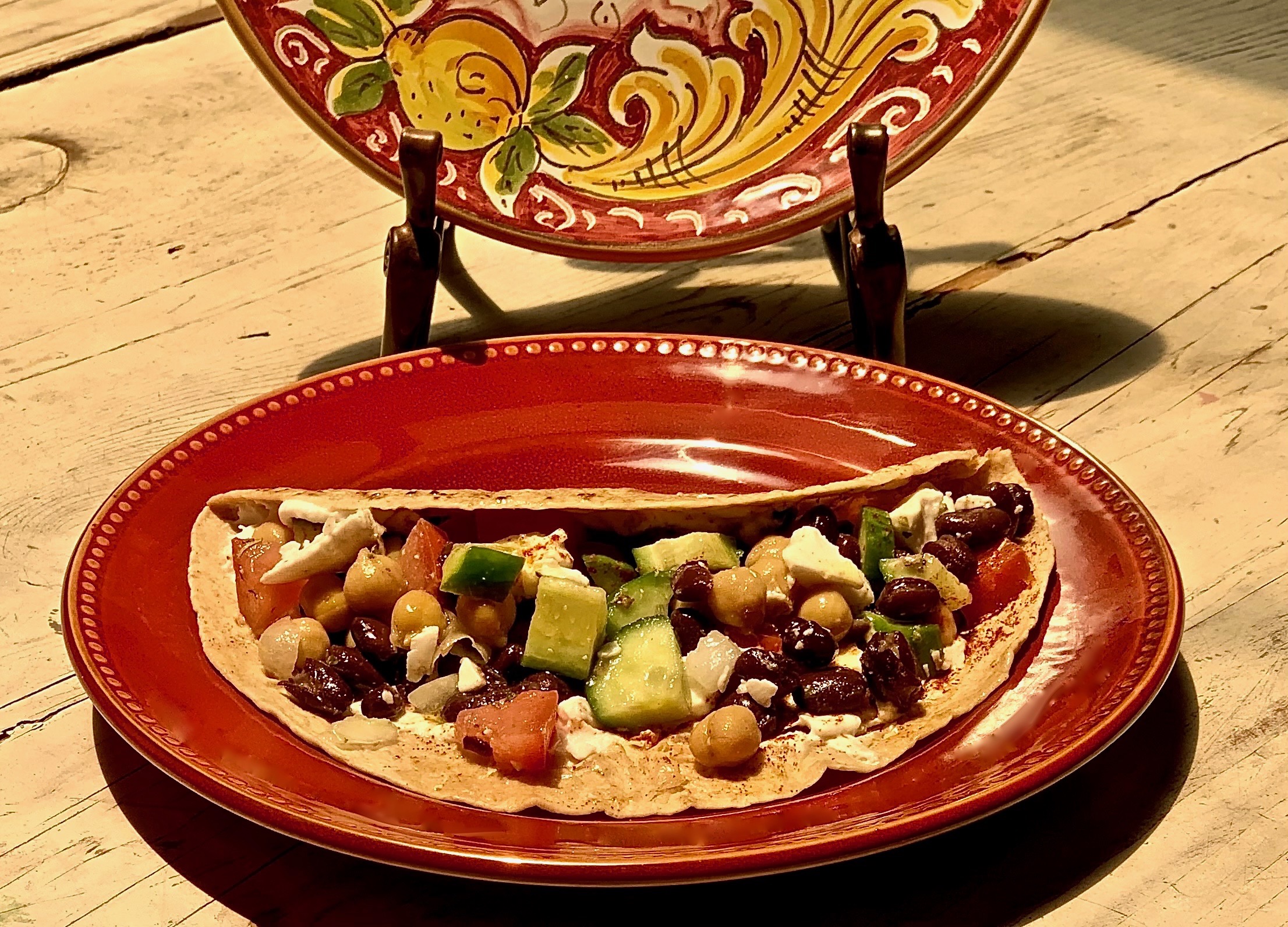 Vegetarian Greek Tacos
I love making my taco salad or fish tacos for a simple and delicious lunch or dinner. What's so great about tacos is that you can dice up or shred whatever veggies you desire, then add in your protein of choice — legumes or grilled meat, fish, or tofu. So I wondered what it would be like to make Tacos with a Greek Flair in an Ah-Ha moment. The result was a keeper. (For VEGANS, make this recipe with Vegan Cheese & Vegan Yogurt).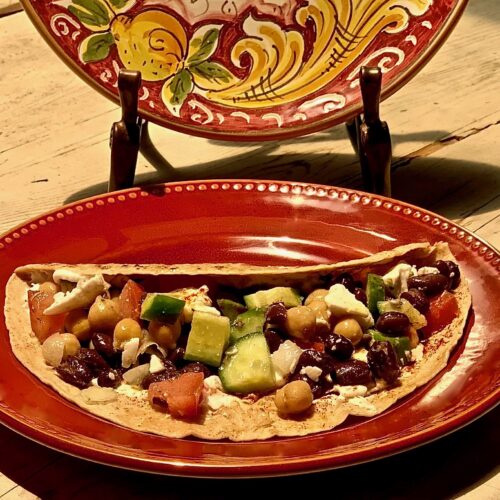 Vegetarian Greek Tacos
Ingredients
Veggie Mix
1

yellow or red pepper, diced

1

avocado, peeled and cubed

1

c.

black beans

1

c.

garbanzo beans

2

Roma tomatoes, diced

1

c.

shredded lettuce or cabbage

1/3

c.

Greek olives, chopped

1/2

c.

feta cheese (vegan or regular)

flour tortillas (or taco shells)

garlic salt to taste

lemon pepper to taste

smoked paprika to taste
Tzatziki Ingredients
1

c.

Greek Yogurt (or for vegans, plain cashew yogurt)

1-2

Persian cucumbers, diced

1/4

c.

fresh dill

freshly squeezed lemon juice

garlic salt to taste

black pepper to taste
Instructions
In a bowl, mix together yogurt, cucumber, dill, lemon juice and salt and pepper to taste. Set aside.

In a large bowl add in pepper, onion, black beans, garbanzo beans, tomato, olives,garlic salt and pepper and paprika to taste.
TO PLATE
On a warm flour tortilla (or taco shell), add in veggie mix,some avocado, lettuce or cabbage, feta, and top with Tzatziki.
Google+