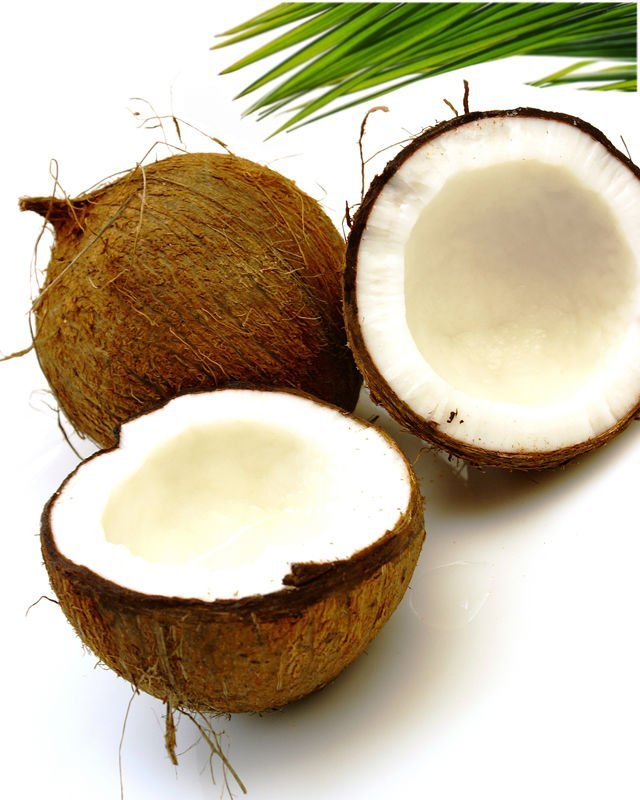 Cooking with Coconut Oil – Nature's Tasty Miracle!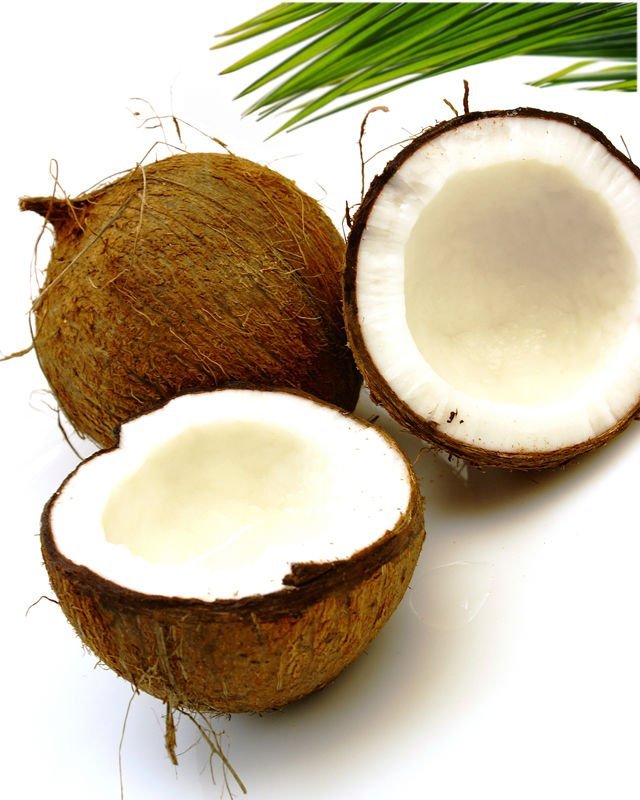 COOKING WITH EXTRA VIRGIN COCONUT OIL: NATURE'S TASTY MIRACLE!
Several years ago, I was visiting with a friend who made a delicious breakfast for my family – blueberry pancakes topped with a dab of whip cream and strawberries. The pancakes had a wonderful, subtle coconut flavor. They were just delicious! I asked if coconut extract had been used. "No, I cooked them in a little bit of coconut oil," was the reply. This answer opened up a dialogue that introduced me to the amazing taste and miracle uses of the delectable coconut!
Where does coconut oil come from?
The coconut is the fruit of the coconut palm. Coconut oil is extracted from copra (the dried meat, or kernel, of the coconut). It's believed to be native to Southeast Asia, where they have been cultivated and used in numerous foods for centuries. Communities in many tropical regions and islands have also used virgin coconut oil as a source for tasty food as well as for its general health and well being properties.
Coconut oil, as well as the "milk" and the flesh of the coconut have been used in dishes and garnishes worldwide — in appetizers, salads, main courses, deserts, soups, stews and drinks. It has a high protein and fat (good fat!) content, and a delectable flavor.
Coconut, nature's miracle!
Research indicates that while most saturated fats have a bad rap because they cause cholesterol to rise, the saturated fat in coconut oil actually helps our body to metabolize cholesterol faster, resulting in overall all lower cholesterol levels. And the healing benefits don't stop there!
Just a few of the magnificent, healing gifts from the coconut —
*Boosts brain development in children and proper cell maintenance.
*Helps our body metabolize cholesterol faster, resulting in overall lower cholesterol levels.
*Enhances thyroid function resulting in slowing down the aging process, weight loss benefits and disease prevention.
*Reduces risk of heart disease, cancer and other degenerative conditions.
*Supports immune system functioning and has anti-inflammatory, antibacterial and anti-viral properties. (in part, treating and/or preventing such conditions as: eczema, dermatitis, psoriasis, periodontal disease, tooth decay, diaper rash, Candida, blemishes, etc.
One of my favorite, quick and easy-to-make Yummy recipes is a dessert that I make with Extra Virgin Coconut Oil that is both nutritious and delicious!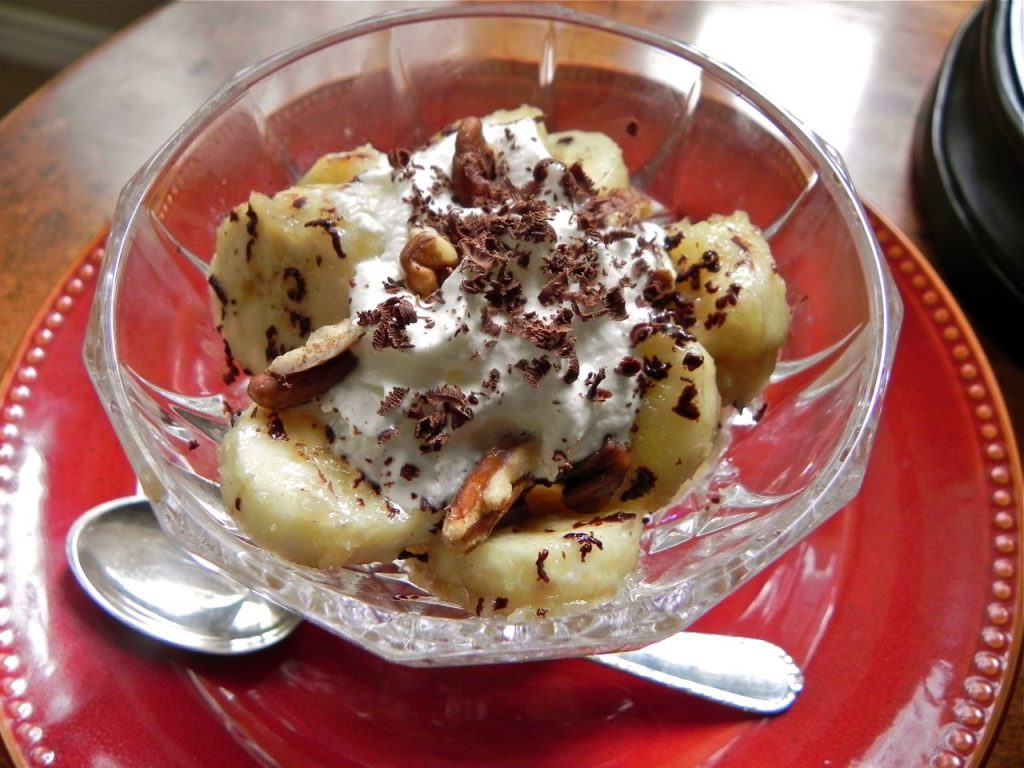 Coconut Banana Supreme
Author:
Maryann Ridini Spencer
Ingredients
3-4 bananas peeled and cut into quarters
organic whipped cream (or see recipe below*)
¼ c. organic extra virgin coconut oil
½ c. shaved dark chocolate
½ c. shredded coconut
½ c. pecans, chopped
½ c. Frangelico (Hazelnut flavored liquour)
Whipped Cream (organic, store bought)
Instructions
In a frying pan on the stovetop, cook bananas in coconut oil until they become slightly brown.
Flambé bananas with ½ c. of Frangelico.
Immediately put the bananas and liqueur mixture onto a serving dish.
Garnish with whipped topping and shaved coconut and chocolate. If you're Vegan, skip the whipped topping. This recipe is great with just shaved coconut and chocolate. Serve immediately.
Enjoy!
©2009 – Maryann Ridini Spencer
Bon Appetit!
Interesting reading Suggestion: (SIDEBAR)
http://www.treelight.com/health/nutrition/CoconutOil.html
Google+