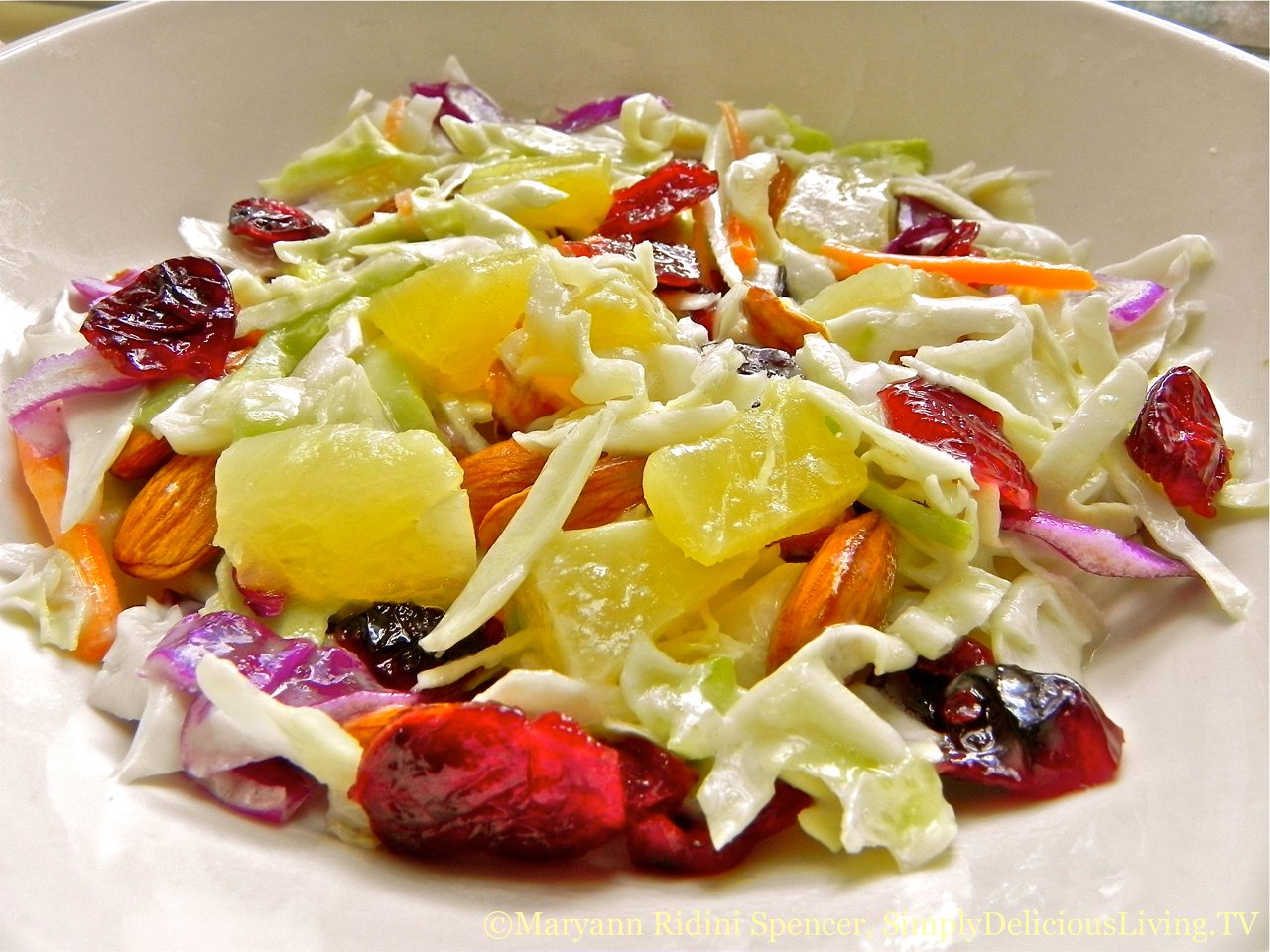 Pineapple Coleslaw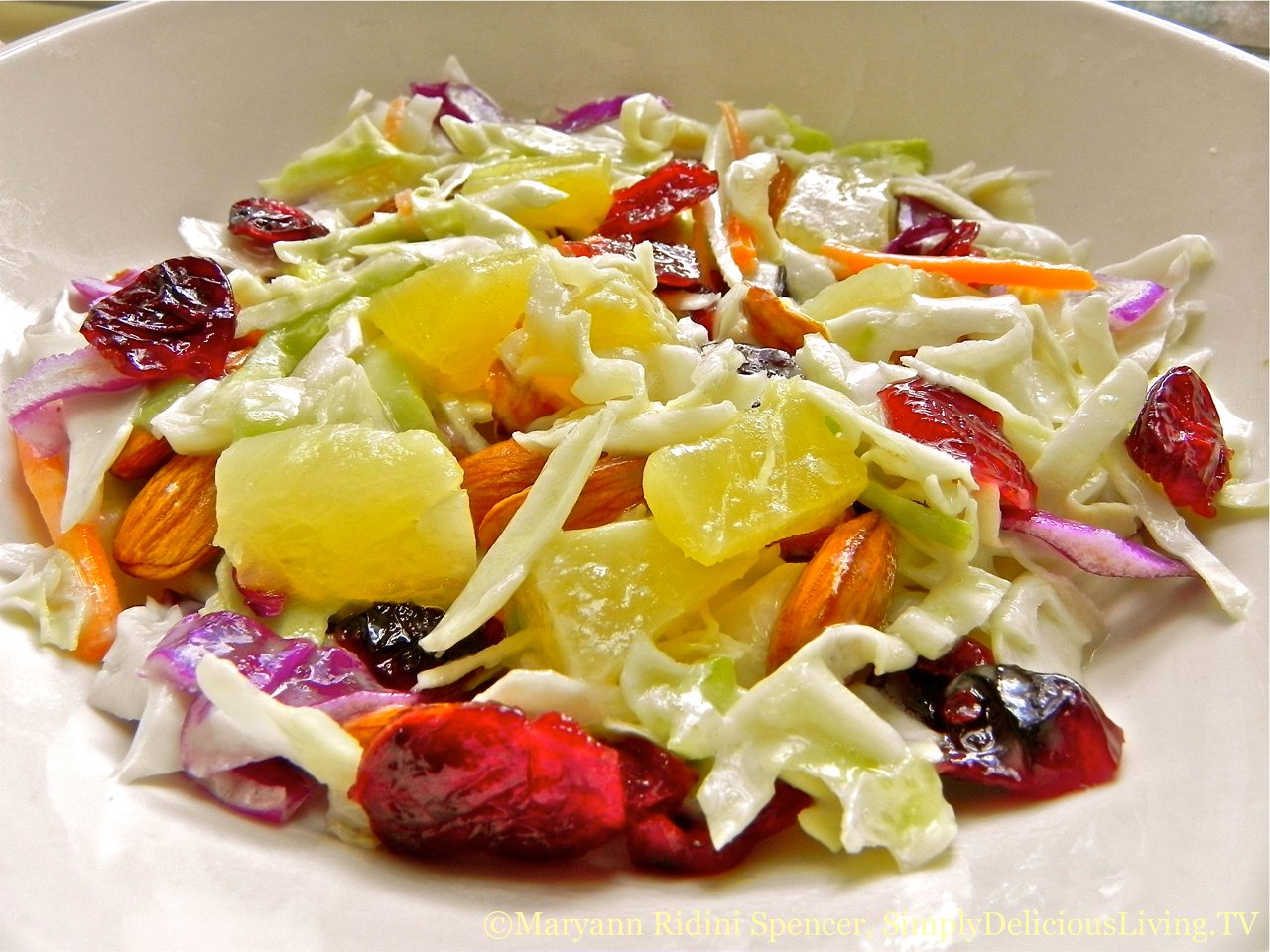 This simply delicious "Pineapple Coleslaw" is light, tangy and good for you! Serve it as a side dish for lunch with a tuna sandwich (or a scoop of tuna on top of it!) or a hamburger. It's also wonderful as a side dish to my "Gram's Cornflake Chicken" dish.
Pineapple Coleslaw
Author:
Maryann Ridini Spencer
Ingredients
2 c. shredded green cabbage
1 c. shredded carrots
½ c. shredded red cabbage
½ c. whole unsalted almonds
½ c. dried cranberries
¼ c. red onion, diced
1 c. pineapple chunks, diced
garlic salt & pepper to taste
½ c. mayonnaise
4 T. honey
¾ c. pineapple juice
Instructions
In a large bowl, add in green cabbage, carrots, cabbage, almonds, cranberries, onion, and diced pineapple chunks.
Add in mayonnaise, honey, pineapple juice and mix well.
Add in garlic salt and pepper to taste.
Taste salad! Add more mayo, honey or juice as needed to your liking.
Enjoy!
©2013 – Maryann Ridini Spencer
Google+